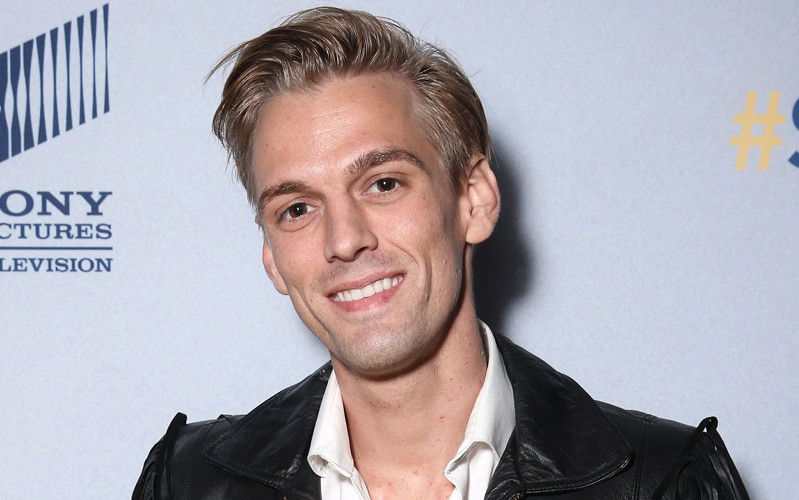 Aaron Carter has gone through it these past few months. Attempting to overcome the rough patches, the singer just relieved a huge weight off his chest and opened up about his sexuality.
On Saturday night (Aug. 5.) Aaron Carter penned an emotional message to his fans on Twitter. Saying that it does not bring him any shame, the former child pop star revealed that he is attracted to both men and women, essentially coming out as bisexual.
He writes in part:
"There's something I'd like to say that I feel is important for myself and my identity that has been weighing on my chest for nearly half of my life. This doesn't bring me shame, just a weight and burden I have held onto for a long time that I would like lifted off me.

"I grew up in this entertainment industry at a very young age and when I was around 13-years-old I started to find boys and girls attractive."
https://twitter.com/aaroncarter/status/894022605216370688
Carter, who was in high-profile relationships with Hilary Duff and Lindsay Lohan in the early 2000s, revealed in the letter that he had battled with his sexuality until he had a relationship with another male when he was 17.
"But the ultimate goal for me is to be satisfied. I never want to be a figure of disappointment," he wrote. Carter ended the personal note with a Boy George quote: "I've never felt as though I didn't belong, I just acted as though I did."
Though Carter never used the words "gay" or "bisexual," media outlets and social media interpreted the letter as the 29-year-old coming out letter. Billboard confirmed this on Sunday (Aug. 6) and Carter tweeted out his appreciation for his fans' support.
https://twitter.com/aaroncarter/status/894197566300188672
Hopefully coming out and coming to terms with his sexuality will bring the singer peace in other areas of his life. In July, along with his girlfriend, he was arrested for DUI and possession of marijuana. However, he denies he was under the influence.
And in June, the singer was hospitalized for exhaustion and after being body-shamed for his thin frame, which he claimed was due to a hiatal hernia diagnosis. In April, he said the condition affects his appetite "like an eating disorder."
Aaron's relationship with big brother Nick Carter of Backstreet Boys is also currently strained. The brothers' father passed away in May.
As the saying goes, let's hope it gets better for Aaron.
Be the first to receive breaking news alerts and more stories like this by subscribing to our mailing list.