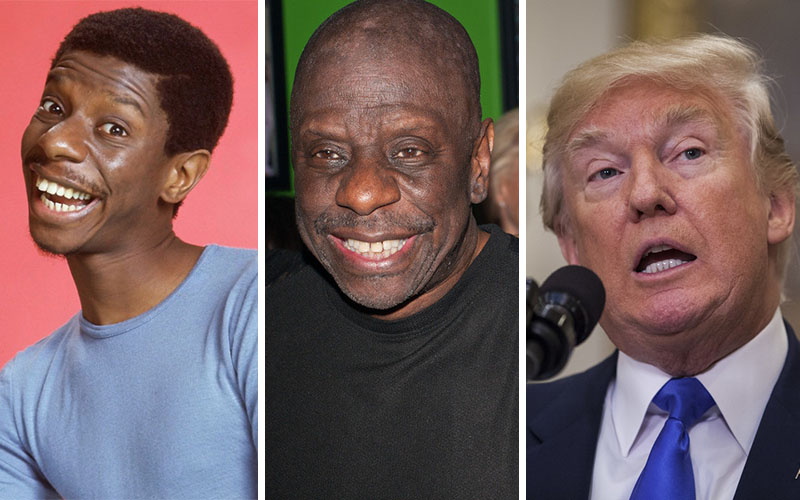 We're not supposed to disrespect our legends, but Jimmie Walker of Good Times has effectively forfeited his status as a treasure in the black community so here goes: Jimmie Walker is a bullshit artist.
For those of you who understandably haven't kept up with the developments of Jimmie Walker's life post-Good Times, it might shock you to learn that he has become a staunch black mascot for conservatism. How far is he taking this black conservative gimmick?
Does this boo'd up picture with Ann Coulter answer the question for you?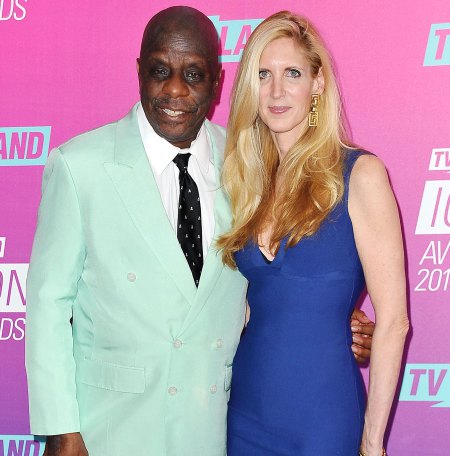 The latest white person Jimmie Walker is caping for is the big chief: President Donald Trump. While Donald Trump's presidential approval ratings are in the absolute toilet, Jimmie Walker thinks everyone is being mean to him and that we all should go a little easier on Big Cheeto Dust.
"I'm for probably 90 percent of the things he does," said Walker in a recent interview with Fox News. "There's not one positive Trump joke out here," he explained. "No President has been attacked in recent years — because you couldn't attack [Barack] Obama because he was black… but Trump, they have come out guns blazing against him, but even though I don't like everything he does, why, heck, darn it, I think he deserves some sort of praise… but you can't say that in Hollywood."
So, I'm trying to figure out what 90 percent of things Trump does that Jimmie agrees with. Is it his repeated failure to pass a Muslim ban? Is it his vitriolic late-night tweets that target his enemies and sometimes his supporters (Hey, Jeff Sessions!)? Or maybe it's his injection of politics at the Boy Scouts Jamboree that really gets Jimmie's blood pumping?
All I know is that for all of this groveling and ass-kissing Jimmie Walker is doing, I hope he gets a job in the Trump administration to make it worthwhile. I'm sure Donald Trump would put him in charge of NASA or something, because, why not? After all, the last black man who laid down and allowed himself to be walked all over in support of his campaigns, Ben Carson, got put in charge of housing for the entire nation even though he's a trained and educated brain surgeon.
Be the first to receive breaking news alerts and more stories like this by subscribing to our mailing list.