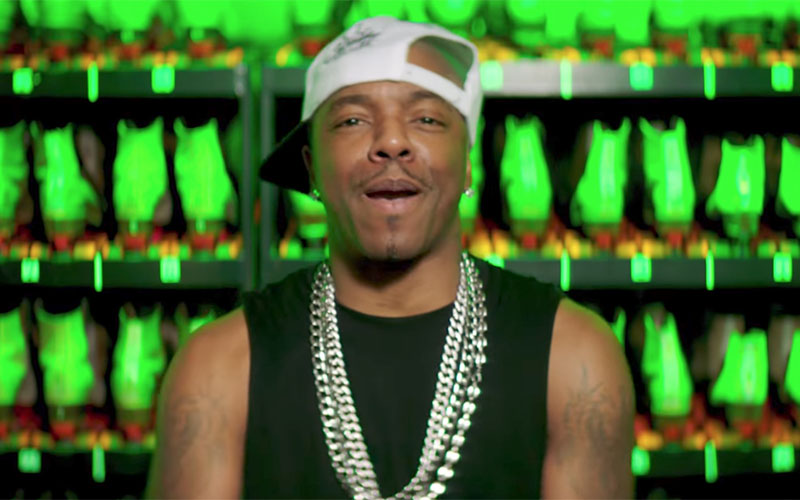 Once upon a time, Sisqo was a promising R&B star who had the potential to break out from his Baltimore-based R&B group Dru Hill in the vein of Bobby Brown.
Back in 2000, when people bought CDs and MTV played music videos, Sisqo's star was on the rise. His debut album, Unleash the Dragon, was released in 1999 and got off to a rough start. The debut single, "Got to Get It," was an underwhelming flop, but his second single, "Thong Song," was an unabashed pop smash.
Unfortunately, it was one of two solo hits he had in his career, so as 2017 rolled and Sisqo was looking for a few good revenue streams, he decided that remaking his first #1 chart-topper into a bland EDM remix with a gang of white dudes would probably be a good way to cash in.
The result of Sisqo's pathetic cash grab is something that's simultaneously as uninspiring as Fantasia's SAT scores and as irritating as a mean wedgie.
OK……
I have questions.
Can we talk about the fact that Sisqo is 38 but moves like a 50-year-old man?
Can we talk about the fact that many of the women are non-white and sport unimpressive "dumps" that resemble nothing like a "truck"?
Can we talk about how sterilized, whitewashed and generic this EDM remix sounds?
Truth be told, it's hard out here in these streets so I get why struggling once-upon-a-time R&B stars are trying to get in where they fit in. And hey, he's definitely not the first to "remake" a previous hit with white DJs for cash. Ginuwine did the same damn thing with "Pony" a few years back.
I wish R&B stars would hold onto to their dignity and honor their legacies, but hey, dignity and legacy don't pay the bills.
Be the first to receive breaking news alerts and more stories like this by subscribing to our mailing list.