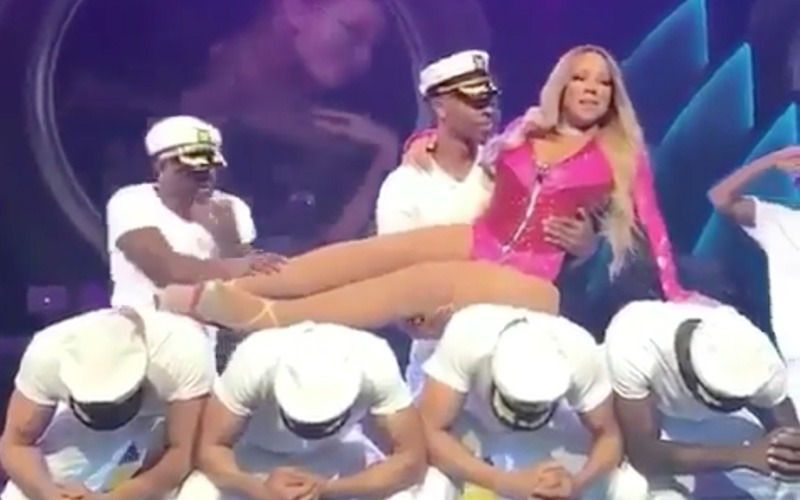 It's true that Mimi has never been confused for Janet Jackson on the dance floor, but who knew that Mariah Carey was operating on Britney Spears levels of fumes of sloppiness and laziness?
During a recent stop on her tour, Mariah Carey couldn't be bothered to put her heart into her dance routine. The dancers flitted around her but Mariah just literally went through the motions and sighed and shrugged her way through several 8-counts.
Don't believe me just watch Mariah give zero fucks about her fans' time and money below.
https://www.instagram.com/p/BWsAKJOAcKt/
So far, Mariah hasn't commented on this very viral moment, but let's face it, we really don't need much of an explanation from her.
She was either:
1. Drunk and feelin' tipsy.
2. Not into it and not here for it.
3. Bloated, full of gas and clenching her butt cheeks tightly to prevent a fart from slipping out.
Either way, the diva of all divas does what she wants, when she wants, and you will deal. However, I do think Britney and Mariah should have a lazy-off so we can determine which pop star is truly the laziest of them all.
Be the first to receive breaking news alerts and more stories like this by subscribing to our mailing list.