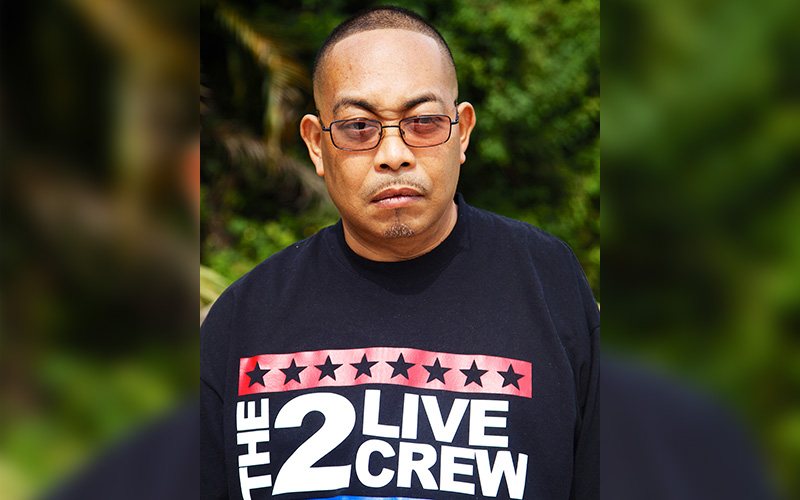 Christopher Wong Won—better known as "Fresh Kid Ice," the co-founder of the popular Miami, Florida Hip-Hop group 2 Live Crew—has died at the age of 53.
How did he die? What was his cause of death?
According to the group's manager (via TMZ), Fresh Kid Ice passed away just before 8 a.m. early Thursday morning (Jul. 13) at a Miami hospital due to an undisclosed medical condition. His cause of death is suspected to be a heart attack, as his hospitalization was reportedly due to an unspecified heart ailment.
Miami Hip-Hop legend Luke Campbell (aka "Uncle Luke") tweeted about the rapper's death this morning:
My Condolence goes out to the family Chris Wong Wong Fresh Kid Ice of the 2 Live Crew who just passed away people we lost a legend

— Luther Luke Campbell (@unclelukereal1) July 13, 2017
Chris Wong Won aka Fresh Kid Ice teamed up with DJ Mr. Mixx and Amazing Vee in 1984 to form the legendary hip-hop crew known as 2 Live Crew. The duo later linked up with Luther "Luke" Campbell when they signed with his record label.
2 Live Crew became the poster children for First Amendment Rights after the group's third album As Nasty As They Wanna Be was labeled "legally obscene" by the United States District Court for the Southern District of Florida in 1990. Chris and Uncle Luke were arrested that same year following a live performance that police said was obscene and lewd.
Before getting into music, Fresh Kid served in the U.S. Air Force for four years. After making a name for himself in the music industry, he later went on to form his own record label called Chinaman Records.
Fresh Kid was Afrochinese, with his family hailing mostly from Hong Kong, and both of his grandmothers were African. He gave himself the nickname "Chinaman" in most of his raps.
Fresh Kid is noted for being the first Asian rapper, the only 2 Live Crew member to appear on all eight albums, and for discovering rapper Flo Rida.
In 1988, shortly before the release of 2 Live Crew's sophomore album Move Somethin' in 1988, Fresh Kid was involved in a near fatal car accident. He suffered injuries to his brachial plexus, which resulted in a loss of mobility in his left arm.
Fresh Kid also suffered his first stroke on Thanksgiving 2009, which was followed by a second stroke early 2010, and he had to retrain himself to walk and correct his speech.
Be the first to receive breaking news alerts and more stories like this by subscribing to our mailing list.