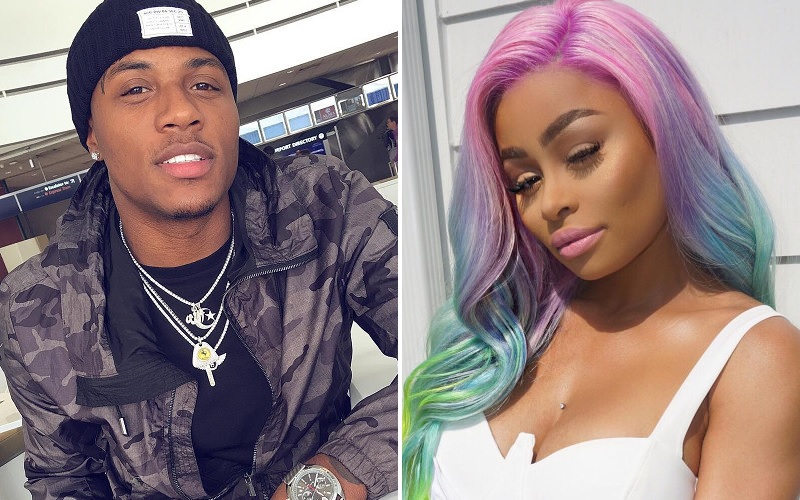 Blac Chyna's side dude Ferrari may have joined her in trolling her baby daddy Rob Kardashian, but he was clearly taking notes and learned from Rob's mistakes. The rapper reportedly returned over $130K worth of jewelry he had bought for Chyna before she even received it.
As Rob exposed his ex-fiancée for cheating on him with several guys and using him (and them) for their money, Rarri True apparently began to look at Chyna with a side eye. According to TMZ, the rapper returned over three pieces of jewelry, valued at nearly $136K and meant for Chyna on Friday (Jul. 7).
The jewelry included:
• $34,850 for a Rolex
• $56,500 for a gold necklace
• $32,250 for diamond earrings
TMZ posted actual receipts of the purchase, which show Dejanel "Rarri" Carter as the buyer and lists Angela "Blac Chyna" White as his spouse. The two had also discussed getting matching his and hers Rolexes.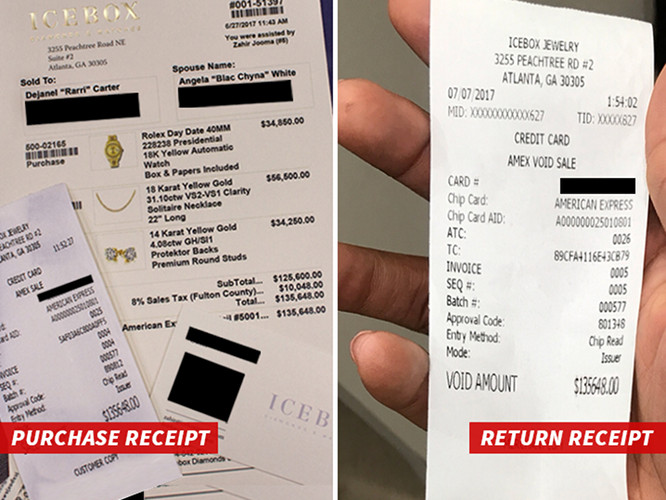 The gifts were supposed to be delivered to Chyna on July 5th, however, Rarri cancelled the delivery because that was the same day Rob went off on Chyna on social media. Among other things, Rob claimed he had just bought Chyna $250K worth of jewelry when she sent him a video of herself kissing another man.
I guess Rarri didn't want to get played like Rob, so he returned the pieces on Friday (Jul. 8) and got all his money back. The gifts were purchased at Icebox Jewelry in Atlanta, GA.
TMZ caught up with the rapper outside of Capitol Records on Thursday (Jul. 7) and he described Rob as a "good guy." He was pretty vague on his relationship status with Chyna, though, telling the reporter to direct those questions to her.
Dang, Chyna lost two sugar daddies in one week. I would say she probably has a few more on-call, but Rob may have single-handedly ended her entire hustle.
Be the first to receive breaking news alerts and more stories like this by subscribing to our mailing list.