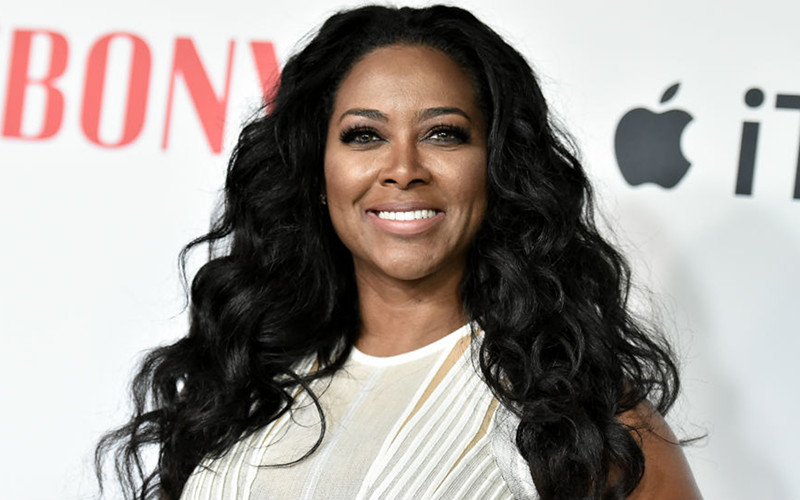 Kenya Moore hasn't even been married for a good month and she's already having to fight for her marriage. Fortunately, everything seems to be going well with the newlyweds, but the reality star is reportedly butting heads with Real Housewives of Atlanta producers.
According to TMZ, producers have given Kenya an ultimatum: chronicle your marriage on the show or lose your peach!
In June, Kenya secretly married restaurateur and former banker Marc Daily in a private St. Lucia ceremony. She kept the relationship quiet because her new husband wants nothing to do with RHOA. We already knew he doesn't like the drama it involves Kenya in, and TMZ reports he doesn't like how black men are portrayed on the show.
Kenya is fighting with production and fighting for her marriage because there's nothing in her contract that states he must be on the show. Furthermore, she doesn't want to jeopardize her new marriage because she's spent so long finding a husband.
Reality TV, the Real Housewives franchise in particular, has been known to ruin marriages. Cynthia Bailey, Porsha Williams, Phaedra Parks, and even NeNe Leakes can all speak on this. However, I doubt Kenya will be willing to walk away from the show that brought her newfound relevancy.
She's clever, but she better hatch a plan real quick. As we reported earlier this week, producers are eyeing model Eva Marcille to potentially replace a few housewives. Cynthia and Porsha were named on the chopping block, but Kenya might find her peach right beside theirs.
While Marcille has reportedly filmed with NeNe, there is no confirmation of her RHOA debut. However, just yesterday (Jul. 5), the Los Angeles native promoted Flat Tummy Tea on Instagram and if you look very closely, the model is drinking from an Atlanta Starbucks Coffee mug.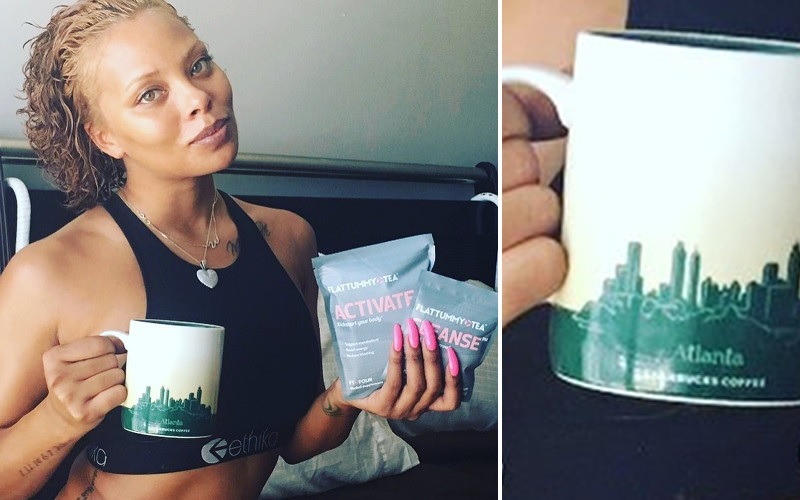 Is she trying to tell us something?
Kenya, you in danger, girl. With a little help from production, "Eva the Diva" just may be the one to help the former Miss USA twirl right off the show.
Be the first to receive breaking news alerts and more stories like this by subscribing to our mailing list.