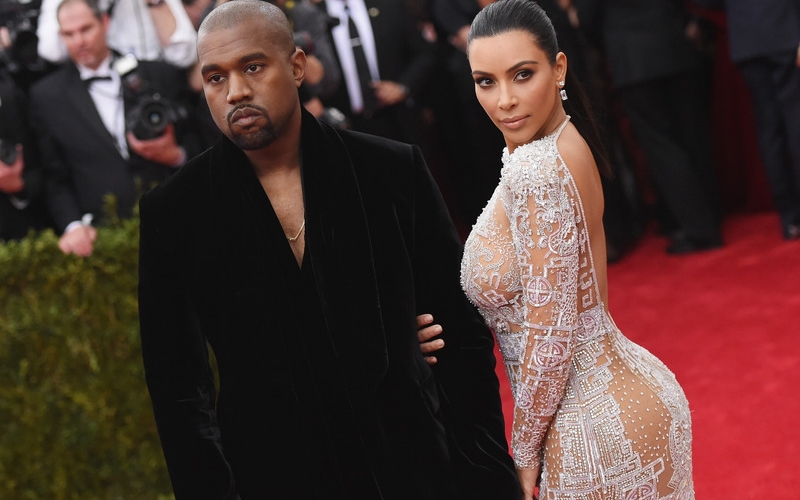 There is about to be another Kardashian-West offspring! Although Kim Kardashian is not pregnant, she and Kanye West have reportedly hired a surrogate to carry their third child.
A source confirmed to People magazine that the Hollywood couple is prepared to expand their family via surrogacy. According to TMZ, Kim and Kanye have selected a surrogate through an agency and will pay her $45,000 over the course of 10 months.
The surrogate will also receive $5,000 for each additional baby (if the procedure results in multiples) and $4,000 if she suffers the loss of reproductive organs. The hopeful parents have also agreed to "assume the legal and parental responsibilities for any child … that may possess any congenital or other abnormalities or defects."
The surrogate has to follow some strict rules as well. While pregnant, she cannot smoke, consume alcohol, get into hot tubs or saunas, handle or change cat litter, use hair dye, consume raw fish, and is limited to one caffeinated beverage per day. She also can't have sexual intercourse for three weeks following the embryo implantation.
Kim and Kanye must pay the agency a $68,850 deposit for their services.
Kim has expressed she wanted a third child. However, several doctors advised her that another pregnancy could be life threatening. She suffered from placenta accreta with her two previously pregnancies, which causes the placenta to grow into the wall of the womb and difficult to detach during birth.
Kim underwent uterine surgery to correct the issue, but it was unsuccessful. She also experienced preeclampsia with first child North.
"After talking to Kanye, I think that I always knew that surrogacy was an option, but I didn't think it was that realistic of an option," Kim admitted during an April episode of Keeping Up with the Kardashians. "Now, I feel like that's my reality. I feel like surrogacy really is the only other option for me."
Neither Kim nor Kanye have released a statement on the matter or confirmed plans for surrogacy. However, all signs point that this is their path to welcoming a third child.
Be the first to receive breaking news alerts and more stories like this by subscribing to our mailing list.