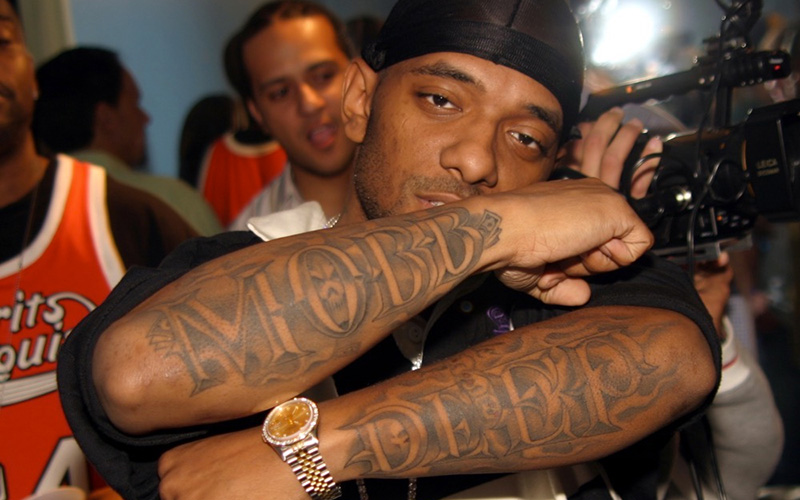 Prodigy, one half of the rap duo Mobb Deep, has died. He was 42 years old. How did he die? What was his cause of death?
According to a statement from the rapper's publicist, he was hospitalized a few days ago in Las Vegas after a Mobb Deep performance, and he passed away due to "complications caused by a sickle cell anemia crisis."
Read the full statement below:
"It is with extreme sadness and disbelief that we confirm the death of our dear friend Albert Johnson, better known to millions of fans as Prodigy of legendary NY rap duo Mobb Deep. Prodigy was hospitalized a few days ago in Vegas after a Mobb Deep performance for complications caused by a sickle cell anemia crisis. As most of his fans know, Prodigy battled the disease since birth. The exact causes of death have yet to be determined. We would like to thank everyone for respecting the family's privacy at this time."
TMZ is reporting that Prodigy choked on an egg this morning while he was in the hospital, though it's "unclear if that ultimately caused his death."
We're told officials are trying to find out if it was the choking or the sickle cell symptoms he'd been battling for days.

Prodigy had to be pulled out of a fan meet-and-greet event after Saturday night's concert in Las Vegas … because his security team noticed he was struggling. It appears his sickle cell was exacerbated by extreme desert temps — it was reportedly as hot as 110 during the concert. The disease made him prone to dehydration and weakened his immune system.

We're told on his way out of the venue, Prodigy told Ice-T goodbye … and headed to his hotel to get some rest.
Mobb Deep performed Saturday night (Jun. 17) in Las Vegas for the "Art of Rap" tour, along with other big names like Ghostface Killah, Ice-T, KRS-One, Onyx and others.
Peep the performance, which would end up being his last, below:
https://www.instagram.com/p/BVihRlGgyW0/?taken-by=zodiak_killa
Prodigy (real name: Albert Johnson) and his partner, Havoc, formed Mobb Deep in New York City in the early 1990's.
Throughout his career, Prodigy was considered a master wordsmith who oversaw the majority of Mobb Deep's lyrics, while Havoc made a name for himself as one of New York's leading record producers.
Two of Mobb Deep's albums — The Infamous (1995) and Hell on Earth (1996) — are considered critical successes. Their biggest hits included "Quiet Storm" and "Shook Ones."
The duo briefly disbanded in 2012 but had since reunited. Their last album, The Infamous Mobb Deep, was released in 2014
Be the first to receive breaking news alerts and more stories like this by subscribing to our mailing list.