You may have been wondering why has Amanda Bynes been a trending topic all day. Fortunately, it's not because she set anything on fire, threw a bong out of a window, or went on some bizarre rant on Twitter. Bynes is making headlines because she has resurfaced stable and in a much better place in life.
The former child star sat down with The Lowdown host Diana Madison to give her first interview in four years. It's been five years since Bynes' personal life spiraled out of control which led to several arrests and multiple stints in psych wards. However, all of that is now in her past.
The actress-turned fashion student says she's been sober for three years and is very happy with life.
"I'm doing great, thank you. Really great… I've been going to school lately, fashion school—FIDM. And I love it. I've learned how to sew, I've made patterns, and I want to start a clothing line in the future, so FIDM has been helping me with that. Other than that, I hike, I go spinning—I take spinning classes—and I feed the homeless."
Bynes also took the time to explain some of her bizarre antics, such as the time she tweeted: "I want @drake to murder my vagina." Well, she actually wasn't kidding. Bynes is very attracted to Drake, but blamed drugs on the way she chose to express her affections.
"I actually wasn't being insincere. I was like saying, 'Murder my vagina.' I was serious, but I was also on drugs, so that was my way of saying, 'Let's do it, man.' But I was on drugs and trying to be hilarious. He's hot!"
Though dhr doesn't know what it feels like, she definitely knows what she meant by the statement. "What does that even mean? It just means, like, 'F*ck me, Drake!'"
Remember when Bynes has microdermal piercings on her cheeks like Blac Chyna is known for? Madison asked if Chyna had stolen Bynes' look, but that's not how it went down.
"I stole her look! I was getting the microdermals in my cheeks because she had them. I thought they looked super hot on her. I never said that she stole my look. I'm a fan of hers. She's adorable, she's a cutie pie."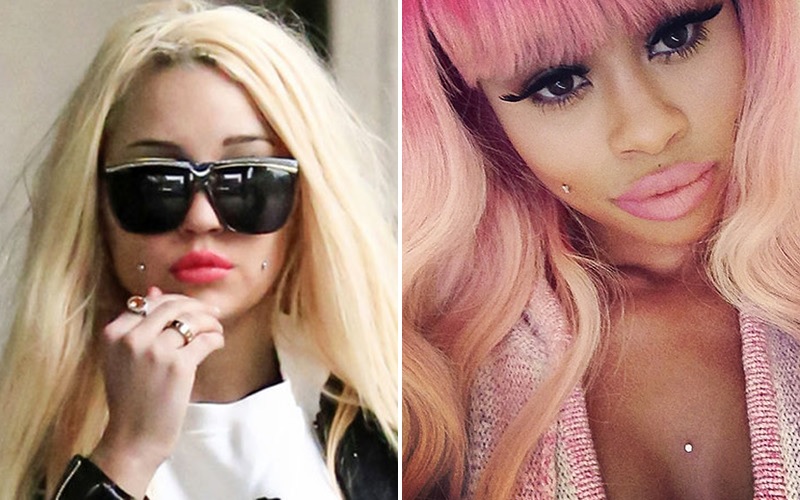 Fans of Amanda Bynes should will also be pleased to know that she intends to make an acting comeback. The actress "retired" in 2010 in the midst of her issues, but now misses performing.
"I'm going to start acting again. I want to do TV. Maybe a few guest spots on some shows that I'm a fan of and maybe another TV show where I'm the star of it, in the future. That's what I hope."
It's great to see her in a healthier place after the rough years she's faced. Most 90's kids grew up with Amanda Bynes and she's a talented comedic actress. If she stays on this positive path, she just might be back on TV screens in the near future.
Be the first to receive breaking news alerts and more stories like this by subscribing to our mailing list.