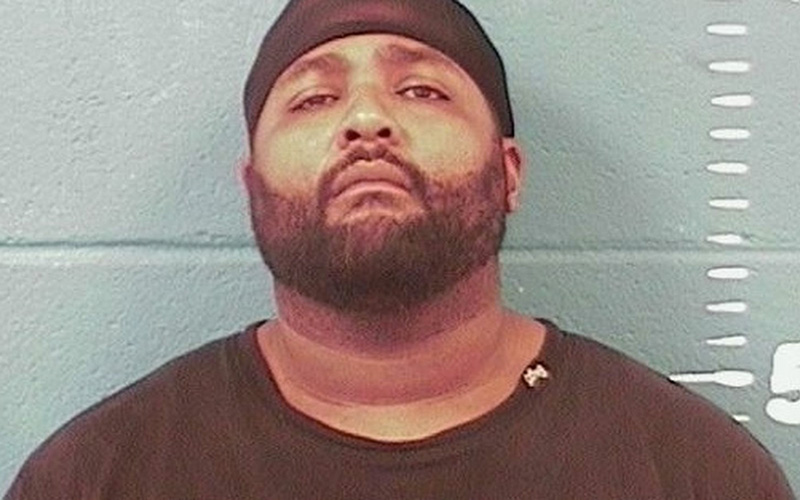 A man accused of going on a shooting rampage in Lincoln County, Mississippi Saturday night (May 27) that left 8 people dead, including a sheriff's deputy, is in police custody.
The suspect has been named as 35-year-old Willie Cory Godbolt and the slain officer was identified as 36-year-old Lincoln County Sheriff's Deputy William Durr.
Here are some things you need to know about Willie Godbolt and the shooting spree that took the lives of 8 people:
Godbolt shot and killed 8 people, including Lincoln County Sheriff's Deputy William Durr.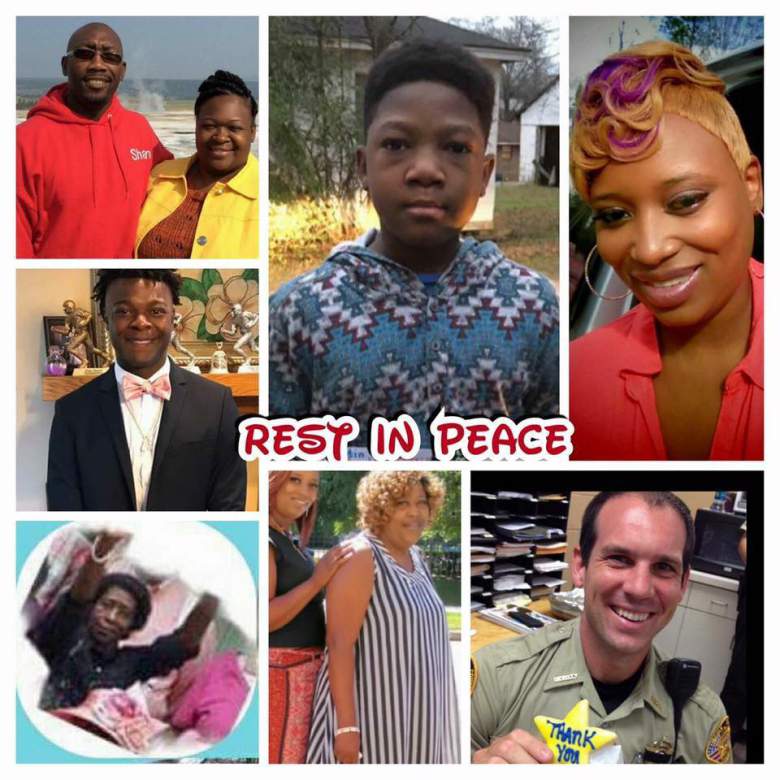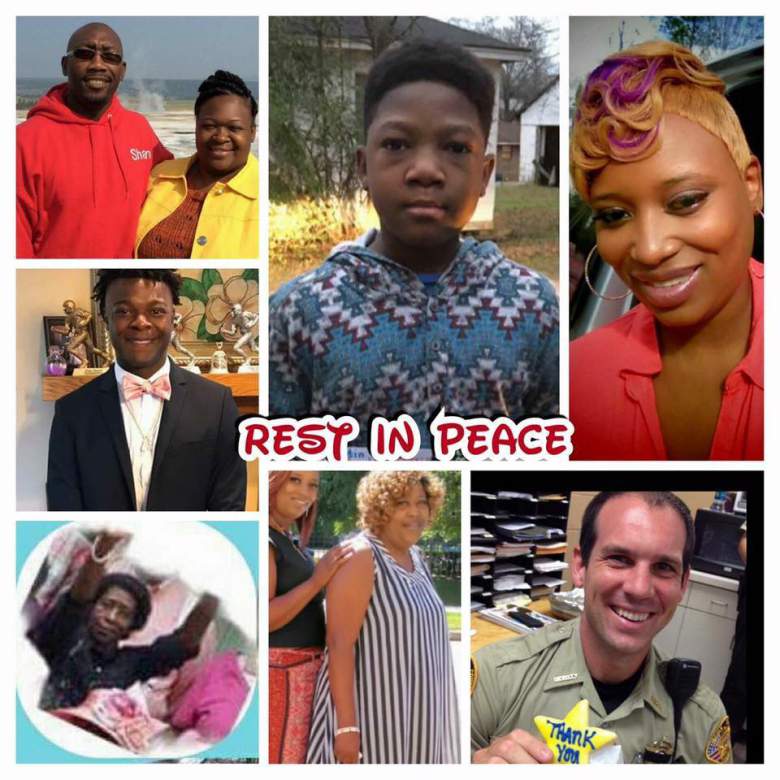 According to the Mississippi Bureau of Investigation, the shootings started at around 11:30 p.m. at a residence in Bogue Chitto, Mississippi, where Lincoln County Sheriff's Deputy William Durr and three females were found dead.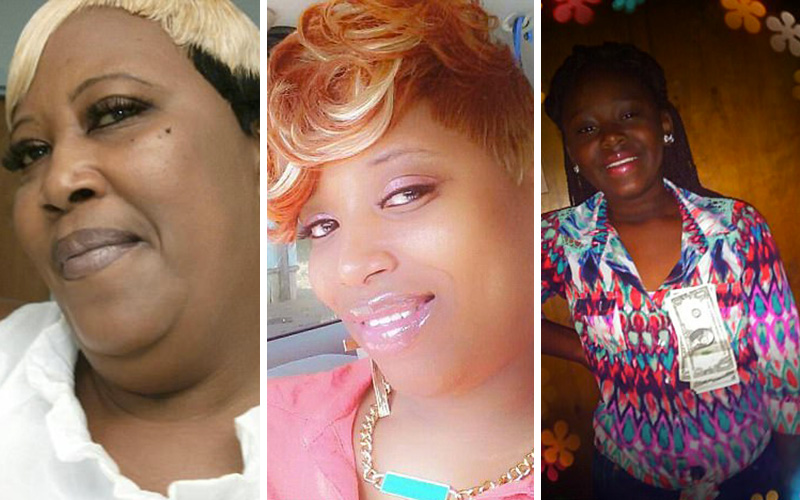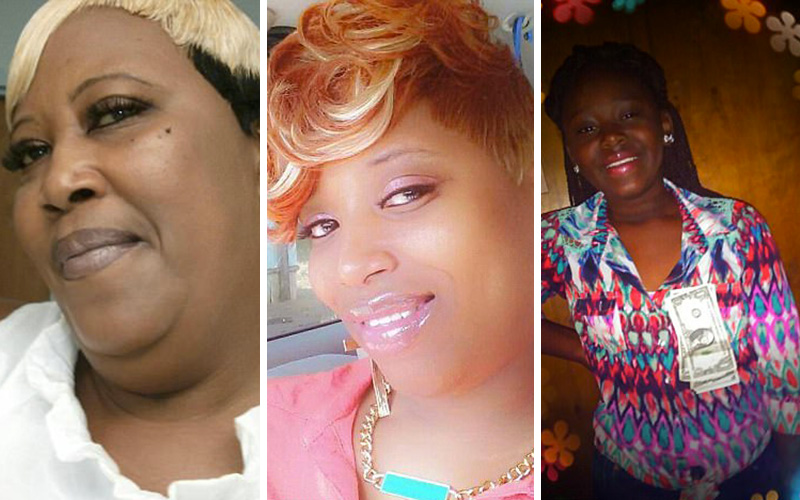 The Clarion-Ledger named those victims (pictured above, L-R) as Barbara Mitchell (Godbolt's mother-in-law, estranged wife's mother), her daughter Toccarra May (his sister-in-law, estranged wife's sister), and Mitchell's sister Brenda May (Godbolt's estranged wife's aunt).
The bodies of two boys, identified as Jordan Blackwell and Austin Edwards, were also found at another crime scene in Brookhaven, MS, and a man and woman were found dead at a third crime scene.
The woman, Sheila Burage, was another sister of Godbolt's estranged wife, and the man, Pharrell Burage, was the husband of the deceased woman.
At one point during his shooting spree Saturday, Godbolt had taken a 16-year-old boy hostage, but authorities said the teen was eventually freed and unharmed.
The slain officer, William Durr, was a father and husband and was considered a "good cop."
RIP Lincoln County Sheriffs Deputy William Durr #WeHaveTheWatch #ThinBlueLine pic.twitter.com/chT93LCN4y

— Oxford Police Dept (@OxfordPolice) May 28, 2017
According to the MBI, William Durr — a husband and father — had served with the sheriff's department for two years and the Brookhaven Police Department for four years.
Durr was described as having a good heart and was said to be deeply religious. A little girl who Durr had given a "back the blue" bracelet to told her mother that he was "that good cop," the girl's mother recounted on Facebook.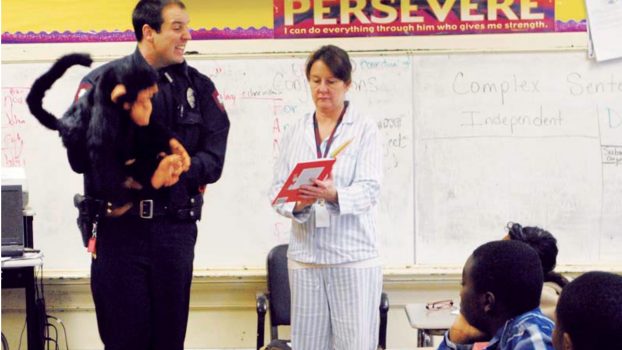 Durr was also known to go into local schools with puppets and act as a ventriloquist for the children, delivering religious messages to them and singing songs for them like "Jesus Loves Me."
The shootings were reportedly the result of a domestic incident regarding Godbolt's estranged wife and children, and Godbolt said he never intended to kill the deputy.
Suspect tells me Lincoln Co. deputy was just in the way, and after all this he meant to commit suicide by cop. pic.twitter.com/ZebieSQkdR

— Therese Apel (@TRex21) May 28, 2017
While Willie Cory Godbolt was being arrested, a reporter from the Clarion-Ledger newspaper in Mississippi managed to get a statement (on video) from him:
Godbolt told The Clarion-Ledger that he had gone to that residence off Lee Road in order to talk about his children. At some point neighbors called police, and that's when the deputy arrived to try to calm the situation.

"My pain wasn't designed for him. He was just there," Godbolt said of the deputy. "We was talking about me trying to take the children home … somebody called the officer … that's what they do, they intervene. It cost him his life. I'm sorry."

When asked what's next for him, Godbolt said, "Death … Suicide by cop was my intention. I ain't fit to live. Not after what I've done."

Godbolt, of Bogue Chitto, told The Clarion-Ledger, as he was sitting on the ground, handcuffed, that he did it because he loved his wife and children and he loves Bogue Chitto.
Vincent Mitchell, Godbolt's stepfather-in-law, told the Associated Press that Godbolt's estranged wife and their two children had been staying at his home in Bogue Chitto for about three weeks after she left Godbolt.
Mitchell said that after the sheriff's deputy arrived at the house, Godbolt looked like he was about to leave, but then he reached into his back pocket, retrieved a handgun and started shooting.
Mitchell said that he was able to escape with Godbolt's wife, but three other family members in his home, in addition to the sheriff's deputy, weren't able to get out and they were killed.
Godbolt shouted "I love my wife, I love my kids, they would not let me live and let live!" while he was being arrested:
Another video from the scene of Godbolt's arrest showed him shouting about how much he loved his wife and kids:
"I love my wife! I love my kids! They would not let me live and let live! I just wanted to live! I just wanted to love my family! I just wanted to love my wife!"
According to Clarion Ledger reporter Therese Apel, who spoke with Godbolt and recorded the video footage of his arrest, the suspect claimed that he was shot during the rampage.
Suspect is being transported. He says someone inside the residence they arrested him in front of shot him. pic.twitter.com/uHVsynZylD

— Therese Apel (@TRex21) May 28, 2017
Godbolt has a previous criminal history that includes armed robbery and aggravated assault.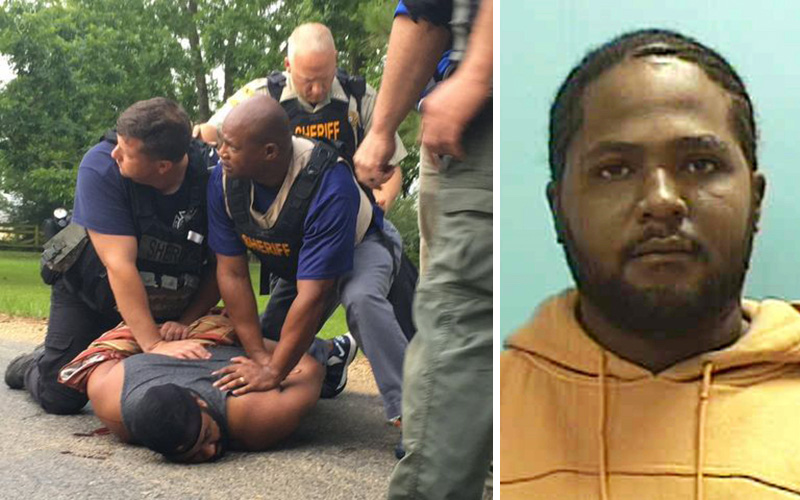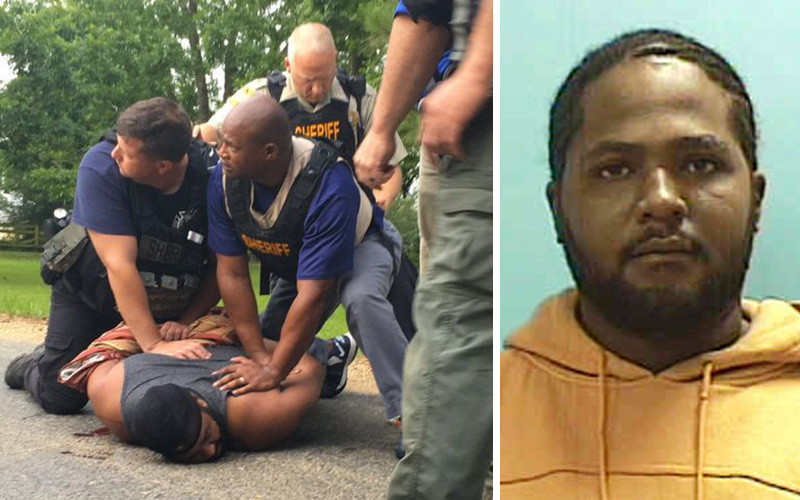 According to a report from the Daily Leader, Godbolt is no stranger to the law and has a lengthy criminal history that includes armed robbery, aggravated assault, and more.
In 2005 he was charged with armed robbery and aggravated assault after he allegedly struck a man with a pistol and took his wallet, jewelry and cash outside a Bogue Chitto residence.

He was arrested for contempt of Justice Court and simple assault by the Lincoln County Sheriff's Office in 2016.

Godbolt was arrested in 2015 for disorderly conduct/breach of peace and failure to comply with request by Lincoln County Sheriff's Office.

He was arrested for driving with a suspended license, speeding and no proof of liability insurance by the Mississippi Highway Patrol in 2015.

In 2013, he was charged with simple assault by the Lincoln County Sheriff's Office.
A relative of Godbolt wrote on Facebook that "the devil won" and he was possessed.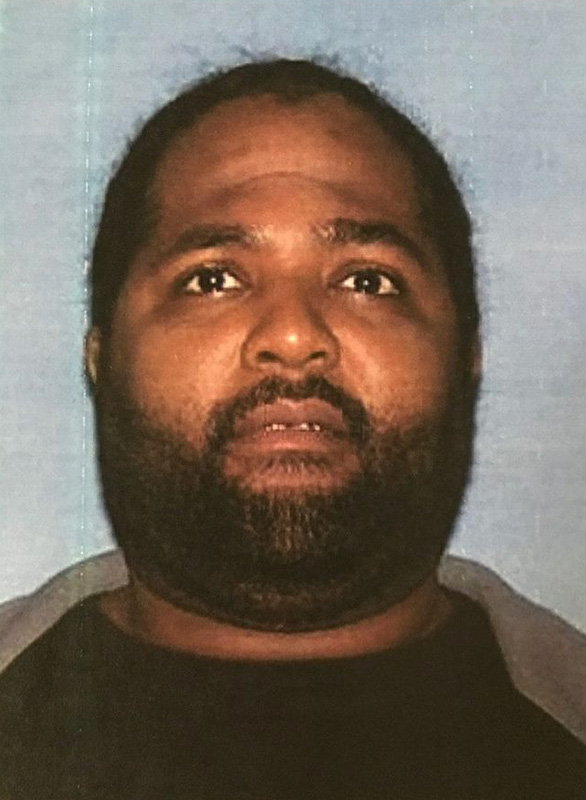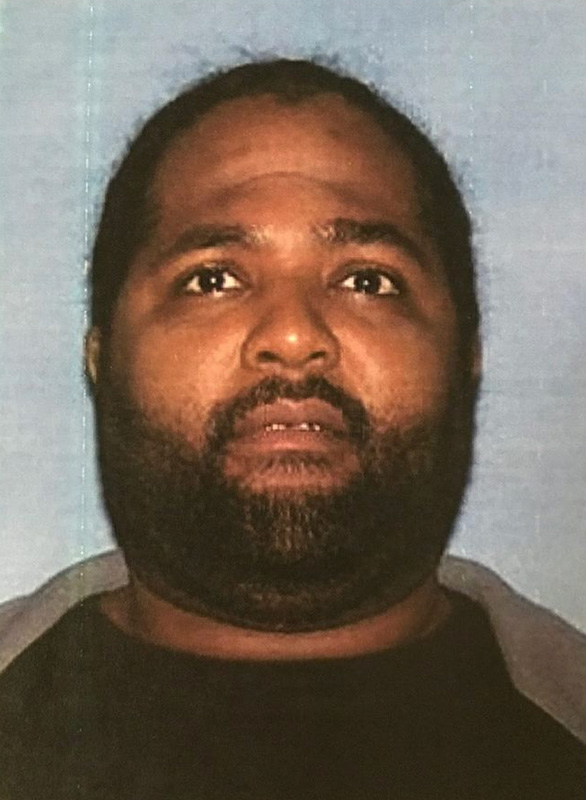 A young woman named Kiyah Godbolt (who may be a niece of Godbolt) described the suspect as a provider and protector, and she believed that he was possessed by the devil when he committed the murders.
"The devil won more this morning. The devil possessed him. This was NOT the Uncle Cory everyone loved and knew," she wrote. "He has hurt MANY..MANY…MANY families (most of all related to him) so I know what they're feeling."
See her full post below:
Kiyah also shared in a previous update (which was posted before he was arrested): "If y'all see my uncle, RUN. he is not in his right mind, he is not okay. He is GONE. this is not him. Something has taken over him. GO. GOOOO. RUN!! REPORT HIM."
Godbolt could face the death penalty or life without parole.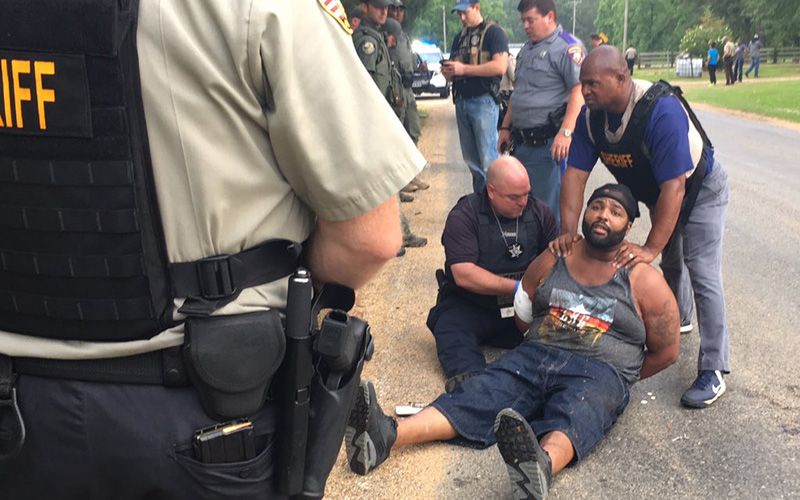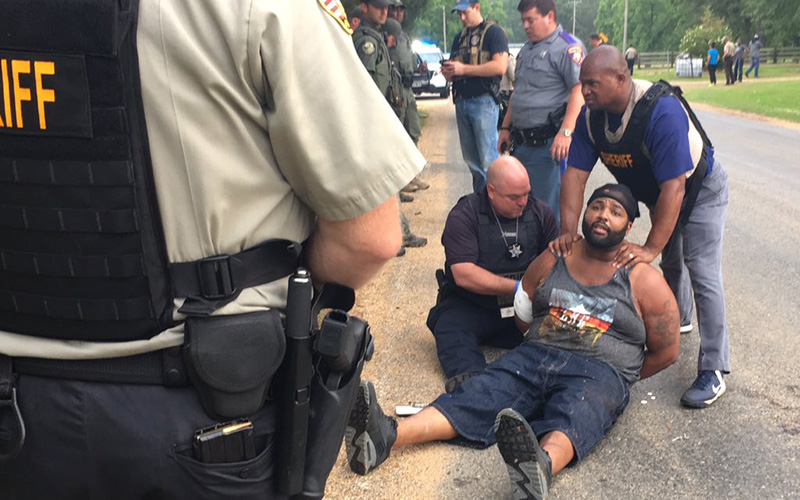 As a result of his shooting spree that took the lives of 8 individuals, Godbolt has been charged with one count of capital murder and seven counts of first-degree murder.
A first degree murder charge typically carries a penalty of life in prison with the eligibility of parole, but thanks to his capital murder charge, if found guilty, Godbolt could be given the death penalty or life in prison without parole.
Be the first to receive breaking news alerts and more stories like this by subscribing to our mailing list.