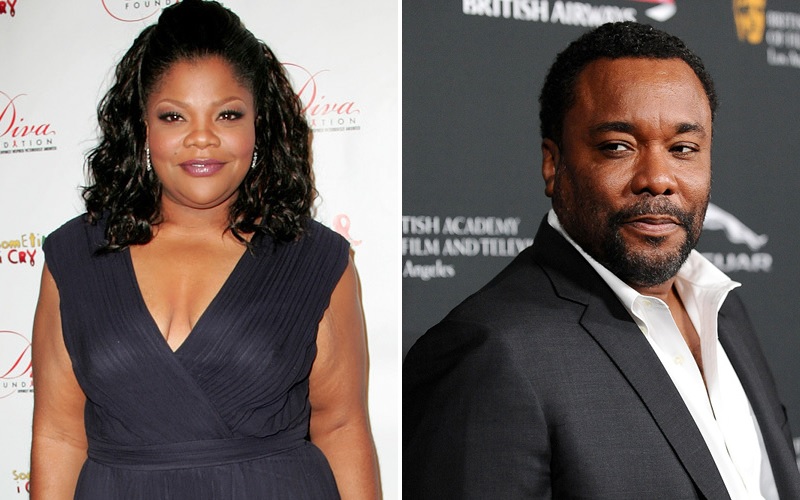 Mo'Nique just won't let it go! The actress/comedian went all the way in on Lee Daniels (again) during a recent standup set and brought Oprah into their years-long feud.
The comedian performed a standup routine at the Apollo Theatre on Saturday (May 13). In the midst of her jokes, she rehashed her grievances with Precious director Daniels. She went on to lump Oprah Winfrey and Tyler Perry in their feud and said that that all three could "suck my d*ck."
"No, I was not blackballed. I was whiteballed by some black d*cks who had no balls. Thank you, Mr. Lee Daniels. Thank you, Mr. Tyler Perry. Thank you, Ms. Oprah Winfrey. No, baby, I wasn't blackballed. I was f*cked up by some n****rs who had no balls.

"And see, I know they like to say, 'Mo'Nique, you talk too mother*cking much.' It would kill me not to say the real sh*t. You are not paying me equally. You are not treating me fairly. So, y'all can suck my d*** if I had one."
Mo'Nique and Daniels have been at odds for the past two years after Daniels stated Mo'Nique was difficult to work with. The actress then claimed the big shot director aided in her being blackballed from Hollywood after she won her Oscar in 2010 for Precious because she refused to play Hollywood politics.
Daniels said in a 2015 CNN interview:
"During the [Oscar] campaign, she was making unreasonable demands, and I remember thinking, 'This is when reverse racism happens.' You have to thank the producers of the film, you have to thank the studio, and she didn't understand that."
It has been war ever since. However, Mo'Nique has only come for Daniels. She never really mentioned Oprah or Perry (who both served as producers on Precious) while being very outspoken about allegedly being blackballed and any other behind-the-scenes drama that may have occurred.
Mo'Nique actually did a good thing by speaking out about the Hollywood "game" and politics. And maybe her career did suffer because of it. But, the whole Lee Daniels/blackballed situation — which she has now brought Oprah and Perry into — is like beating a dead horse, at this point.
I can almost guarantee all three of those Hollywood power players have moved on. So should Mo'Nique.
Be the first to receive breaking news alerts and more stories like this by subscribing to our mailing list.