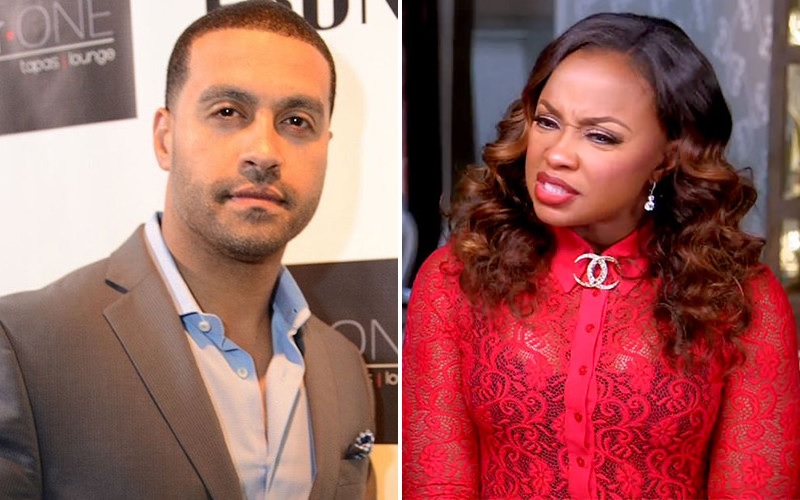 There's less than a week before we officially meet Apollo Nida's fiancée, Sherien Almufti, on The Real Housewives of Atlanta. However, the Bravo star is reportedly glad he's still married to Phaedra Parks because he wants more money from their divorce.
A judge recently threw out the couple's finalized divorce agreement. This gives Apollo a second to get what he believes he's owed in the dissolution in their marriage. Given that Apollo has been locked up during the divorce process, it seems Phaedra handled most of the paperwork and he believes she failed to disclose millions of their assets.
Via TMZ:
So now it's back to square one, and Apollo wants to go back on the hunt to determine what property is fair game to split … property he says includes a million-dollar marital home, millions of dollars in personal property and several businesses.
TMZ first reported a Georgia judge nullified Phaedra and Apollo's divorce judgement, citing it was unfair to Apollo. Apparently, Apollo was never informed of the last court hearing nor was he served papers stating their divorce was final. The judge also took issue with Phaedra intentionally misspelling their surname.
After all of the lies Phaedra has told and stunts she has pulled regarding this divorce, I wouldn't be surprised if she hid a few of her coins from Apollo.
Following the judge's ruling, a spokesperson for Phaedra said she is "reviewing her options." The divorce is still happening, but maybe the "Southern Belle" will be a little more truthful the second time around.
TMZ also notes Apollo is seeking joint custody of their two children, despite being in jail.
Be the first to receive breaking news alerts and more stories like this by subscribing to our mailing list.