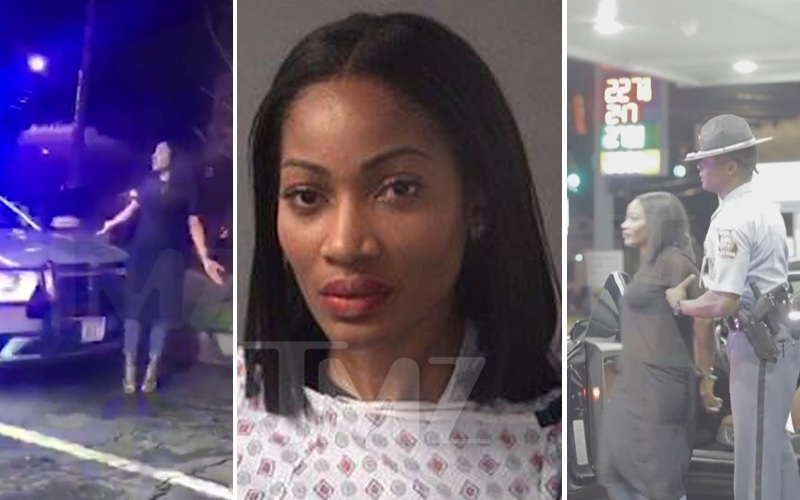 Have you been wondering what former Love & Hip Hop Atlanta star Erica Dixon is up to? Unfortunately, the VH1 personality was recently man-handled by police officers and thrown in jail.
On Wednesday night (Mar. 22), Erica was pulled over by Atlanta cops for speeding. After accepting a speeding ticket, she drove off. However, the cops thought she was fleeing the scene and chased her down to a gas station. After a few words, Erica was then forced out of the car by at least 5 officers and arrested for disorderly conduct.
Video footage of the incident was released by TMZ.
Erica was initially pulled over for speeding, however, she also admitted to the officers that she had consumed 3 shots of Grand Marnier brandy. An officer advised her not to drive home. In the video footage, you can hear Erica say "Now, I feel like I'm being harassed," after the officers refused to call her taxi. She then hopped in her car and drove off, which prompted the brief car chase.
According to the police report, the officer told Erica to call a friend to come pick her up, but she refused. She also refused to submit to a field sobriety test.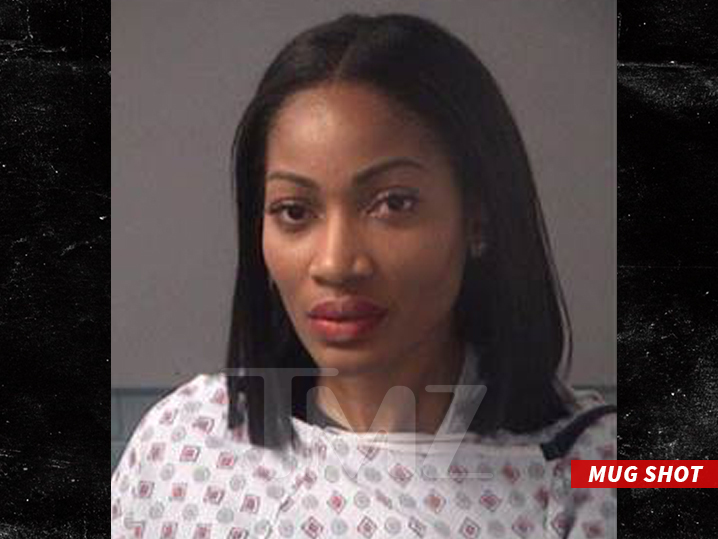 Erica and the officers exchanged words at the gas station. She did not cooperate when one cop asked her to step out of the vehicle. Several male cops then attempted to physically pull her out of her vehicle. "It takes five men to pull me out of a car?" a frustrated Erica says.
"This is ridiculous! What am I being arrested for?"
Erica was also unclear as to why she was being arrested and stated the officers failed to mirandize her. Nonetheless, she is placed in handcuffs and taken to a nearby detention center.
Though she was cited with disorderly conduct, Erica was later released. She has not publicly commented on the incident or arrest.
Be the first to receive breaking news alerts and more stories like this by subscribing to our mailing list.