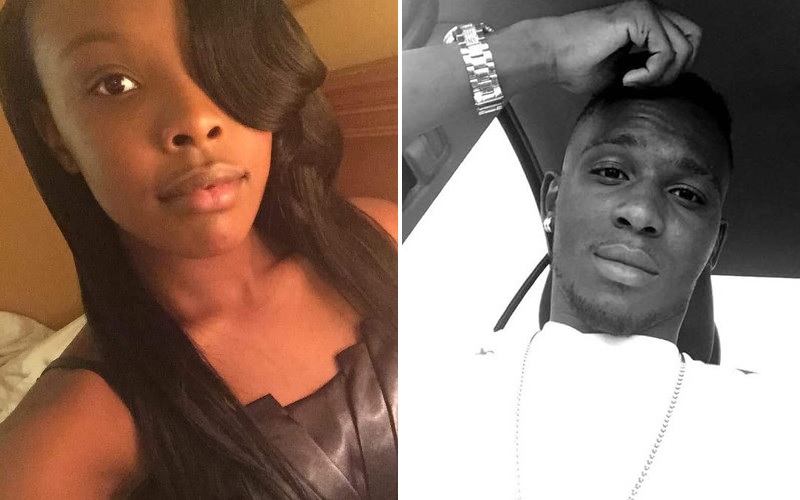 A Sunday morning (Mar. 19) drug raid in Gifford, Florida went horribly wrong, leaving a 21-year-old pregnant woman dead, a deputy injured, and a family behind bars.
Here are some things you need to know about Alteria Woods, Andrew Coffee IV and the tragedy that left Woods dead and landed Coffee in jail:
Andrew Coffee IV opened fire after a Florida SWAT team raided his home, a "known drug house," that he shared with his father Andrew Coffee III.
At around 5:45 am Sunday morning (Mar. 19), an Indian River County SWAT team attempted to execute a search warrant at a "known drug house" in search of narcotics. The Gifford home belonged to Andrew Coffee IV and his father Andrew Coffee III.
4545 35th Avenue .. where an attempted execution of a search warrant went tragically wrong. @IRCSheriff says it's a "known drug house." pic.twitter.com/aoSNRfqm7A

— WPEC CBS12 News (@CBS12) March 19, 2017
Unaware SWAT was approaching, 37-year-old Coffee III walked out of the home. He then attempted to fight off and flee authorities. However, while his father was being apprehended, 23-year-old Coffee IV opened fire from a bedroom window. Deputies returned fire.
Four months pregnant Alteria Woods was killed after her boyfriend (and the baby's father), Coffee IV, used her as a human shield.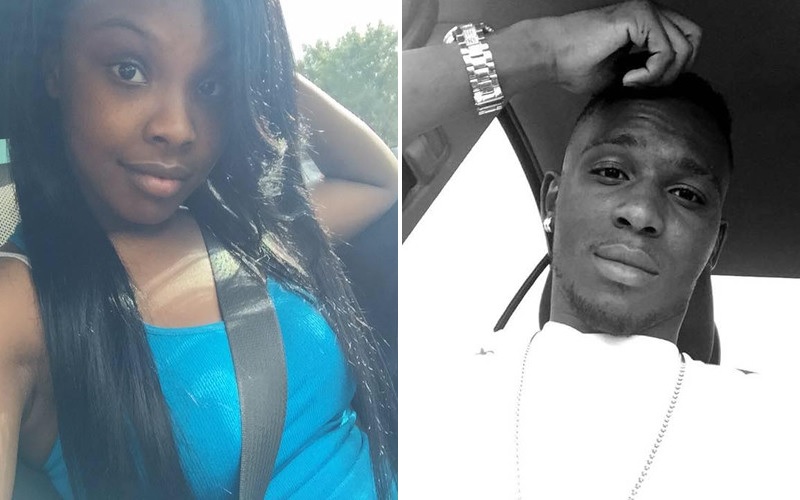 The SWAT team broke a window to enter the home. Coffee IV began shooting from the broken window. Authorities returned fired. IRC Sherriff Deryl Loar described the shooting as "ambush style" with an intent to harm officers and added Coffee IV fired "no less than four rounds."
During the shootout, Coffee reportedly used Alteria Woods, his pregnant girlfriend, as a human shield. The two were lying on a bed. Sheriff Loar said:
"Today, we mourn the loss of Alteria Woods. My thoughts and prayers go to her family… Andrew Coffee IV cowardly was using her as protection."
Loar added that Woods was innocent in the situation and that Coffee IV and his father were the targets of the search warrant. She was four months pregnant with Coffee III's child.
Deputy Kelsey Zorc was also grazed on the shoulder by a bullet. She was treated and released from a hospital on Sunday. She is the first female member of the IRC SWAT team and Loar asserts that "a bulletproof vest saved her life… no doubt about it."
Andrew Coffee IV (23) facing multiple charges like attempted murder of a law enforcement in this morning's deputy involved shooting @CBS12 pic.twitter.com/JAVqwjAHgd

— Luli Ortiz (@LuliOrtizTV) March 19, 2017
Crack cocaine, powder cocaine, pain pills, and a stash of firearms were found in the raid.
Facing multiple charges, a judge set bond for Coffee IV $307,000 and $93,000 for his father.
The Coffee family has extensive rap sheets, with Andrew Coffee II currently in jail for attempting to kill an Indian River County deputy.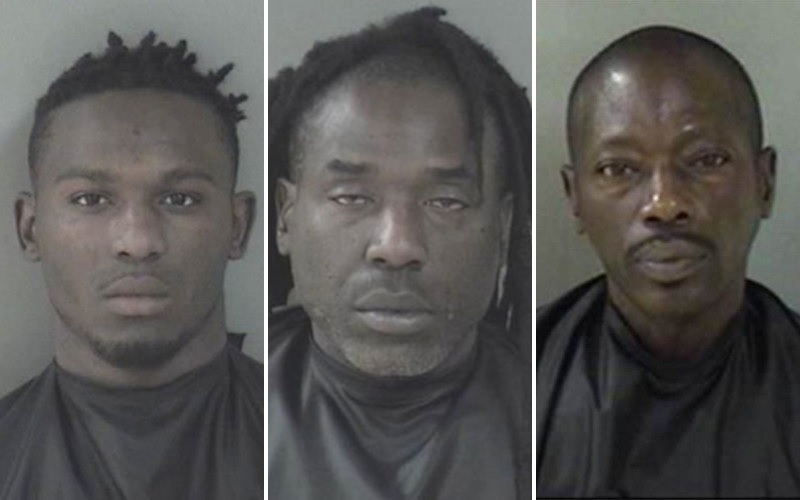 The father/son pair are actually "career criminals" according to Loar. They have extremely long rap sheets. The elder Coffee has been arrested more than 57 times while his son has accumulated more than 36 arrests.
In fact, illegal activities aren't just contained to the two, Andrew Coffee II is currently sitting in jail right now. He is the father and grandfather of Coffee III and Coffee IV respectively.
Loar stated the last time an IRC Deputy fired a gun was when dealing with Coffee II in December 2015. Coffee II shot Deputy Chris Lester. He is currently in jail for attempting to kill the officer. Lester recovered and was back on the job within a few months.
During a traffic stop less than two weeks ago, Coffee IV reportedly told cops, "I'm going to finish what my grandfather tried to do."
Alteria Woods was a pre-med student who loved to laugh. She was an innocent bystander and tried to help Coffee IV leave the life of crime.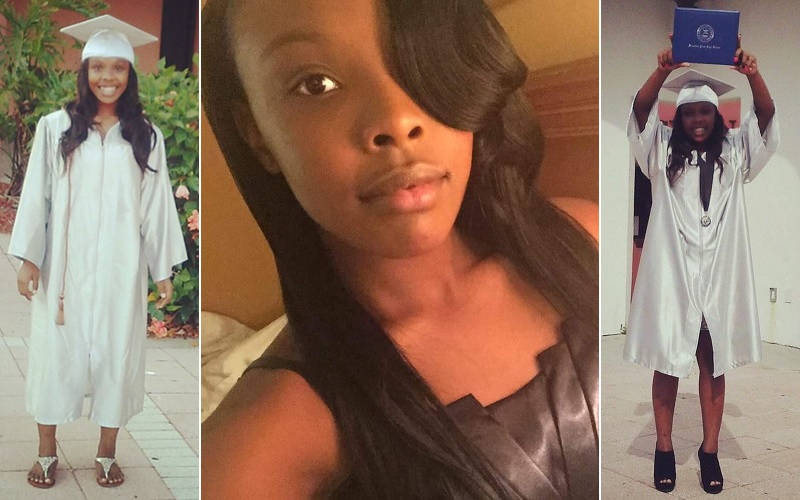 Despite being in a relationship with a "career criminal," by all accounts, Woods was the antithesis of her boyfriend.
The 21-year-old attended Indian River State College in the Associate of Arts degree program from September 2014 to July 2016 in the pre-medical track. She even took college credits during high school.
Woods worked at a Publix pharmacy.
Family shared these photos of Alteria Woods, the innocent woman who was shot & killed during SWAT home search. @CBS12 pic.twitter.com/PlMEY4V2qx

— Luli Ortiz (@LuliOrtizTV) March 19, 2017
Kaleasha Johnson, Woods' cousin, says she loved to joke.
"I talked to her every day. We were like sisters. She joked around and laughed; never a dull moment… She can't be brought back. I'm numb. I lost someone close to me."
Prior to the shooting, Woods and Coffee IV went to the Firefighters' Indian River County Fair. They also went to the movie theater to see the film, Get Out.
Johnson added that Coffee IV "is not a bad guy." She said Woods was trying help him do and be better. Woods helped her boyfriend find jobs and with transportation. Johnson said they encouraged each other.
Woods' aunt, Arlene Cooper, is still in shock over the death of her pregnant niece and wants justice.
"I've never heard of this before. We don't know what to do, no closure. I was in shock. Four months pregnant. I feel justice haven't been done in this community, and something needs to be done."
Protesters also gathered near the scene of the shooting holding "No Justice, No Peace" signs.
Demostrators outside the shooting scene at the intersection of 45th Street & 35th Avenue, holding signs like "No justice, no peace." @CBS12 pic.twitter.com/fq3w8bnKh1

— Luli Ortiz (@LuliOrtizTV) March 19, 2017
Andrew Coffee IV's mother says he did NOT use Alteria Woods as a human shield.
Speaking to reporters after leaving her son's court hearing Monday, Towanna Ruffin, Andrew Coffee IV's mother, slammed Indian River County Sheriff Deryl Loar for saying that her son used his pregnant girlfriend, 21-year-old Alteria Woods, as a human shield during the raid.
"He would never do that (use her as a shield).She was pregnant with her first child," she said. "He loved her." Ruffin added, "They went there to kill. The Coffees have a history. But you (law enforcement) have to do a better job."
"You are the coward," she said of the gunfire from the deputies that hit Woods. "They didn't need to kill her. She had nothing to do with this. You need to get it right…"
"You can't justify (the shooting of Woods). I feel the pain for her momma," Ruffin said.
Be the first to receive breaking news alerts and more stories like this by subscribing to our mailing list.