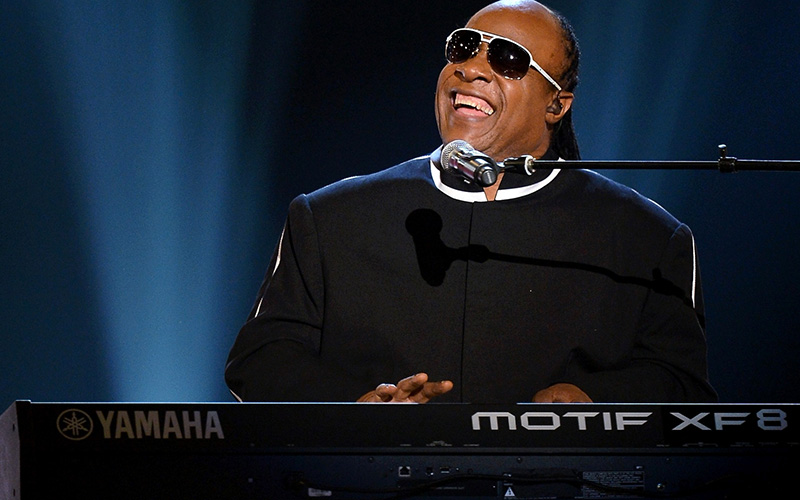 Ever since the young age of 11, Stevie Wonder has been gracing audiences with his amazing piano skills and the voice to match. He proved he was a great musician early on, which was made all the more impressive because of the blindness that resulted from his premature birth.
What ensued was an amazing career filled with a number of hits, including Isn't She Lovely, Superstition, Living For The City, and so many more, all done while rocking the famous glasses that are synonymous with his image.
But is the hit singer actually blind? That's the question that's being asked again after a recent interview Stevie had with TMZ. When asked if he'd ever do a reality TV show, he said that while it'd probably be "too invasive," he added that it might help to pad his wallet.
And what would he do with all that extra money? "I could buy me a few planes…Maybe fly them," he said. Now, this alone would be enough to raise a few eyebrows. I mean, a blind man flying a plane? I'm no expert, but that has to violate some kind of FAA regulations.
This prompted the TMZ reporter to ask if he can actually see, to which he replied, "This year, I will reveal the truth."
So, can Stevie Wonder actually see?
This isn't the first time people have asked this question, and there's a pretty good reason for that. There's actually a whole truther conspiracy behind just this, and they have some pretty good evidence.
First, there's the fact that he's been spotted sitting courtside at NBA basketball games before, but that alone doesn't prove anything. Maybe he likes the ambiance.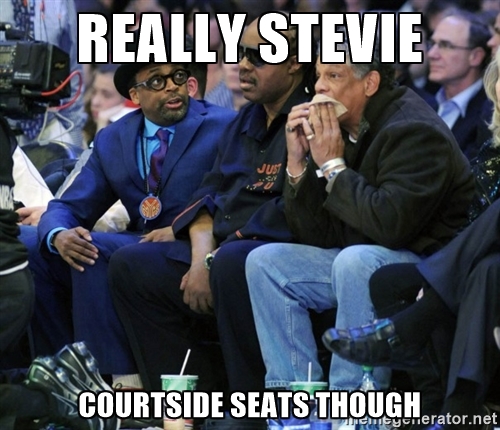 Then there's this clip of Wonder somehow catching a falling microphone during a performance.
And of course, there's this photo of him taking a picture of Michael Jackson.
Did I mention that he's also flown and landed a plane safely, already?
So needless to say, there's a lot of evidence to back up this theory, and Wonder's latest comments to TMZ have only fueled the fire. I guess we'll all just have to wait and see (!) whether there are any legs to this or not.
Be the first to receive breaking news alerts and more stories like this by subscribing to our mailing list.