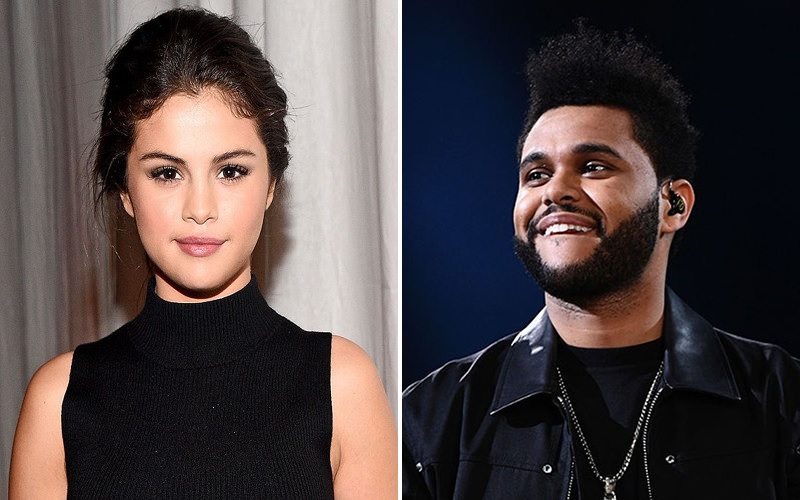 We've seen the paparazzi pics, but you know a celebrity relationship is never 100% real until its confirmed on social media. For a brief moment, Selena Gomez and The Weeknd were Instagram official.
Gomez and Weeknd (Abel Tesfaye) are currently vacationing in Italy. (They've only been together for like three weeks and they're already jet setting across the world together?!) On Monday (Jan. 30), while riding a boat through the canals in Venice, Gomez posted a short video of her beau on Instagram.
She deleted the video shortly thereafter. So, was the post a mistake? Don't count on it because her simple caption said all we need to know. Instead of words or hashtags, Gomez opted to express herself with a heart eyes emoji.
The two were spotted in Florence on Friday (Jan. 27) admiring Michelangelo's statue of David. They were also caught kissing later that night during a dinner date.
https://twitter.com/TheFactsOfShade/status/825179246075244544
https://twitter.com/Musicnews_feed/status/825765256576253952
A source tells E! News:
"Selena was very sweet and very loving. She would caress his face and kiss him often. He makes her laugh and she was completely focused on him. It was like no one else existed, just the two of them. They were completely immersed in one another."
It was originally thought the two were just "having fun," but it seems the relationship is quickly becoming serious. However, the source says the couple has refrained from placing any labels on their relationship.
"Their romance is moving quickly, but they are OK with that. They are exclusively dating each other. Selena is not one to date around, and when she cares and opens up to a man, she makes sure it's the real thing.

They are just dating. Abel is taking it slow but respects Selena and wants to see where this may go. They haven't called each other boyfriend or girlfriend yet, but they are exclusively just with each other. They are both very smitten about each other.

Abel is extremely romantic, and their time in Italy was perfect. They are enjoying getting to explore each other's worlds."
Though Gomez and The Weeknd seem to be in good place, their exes, not so much. According to the Mirror, two sources revealed Bella Hadid is wary of Gomez and is upset her former boyfriend of 18-months has already found someone else.
Source #1
"Bella has reached out to Abel a few times and told him Selena is using him. He thinks she's just jealous and isn't listening to her."

Source #2
"Bella and Abel's split wasn't dramatic, but of course she's hurt and pissed that he's moved on so quickly with Selena."
Gomez and Hadid also have the same circle of friends, with Gomez and Hadid's older sister Gigi Hadid part of Taylor Swift's "squad." However, a Mirror source says Gomez and Gigi are more acquaintances than friends.
"Selena is not good friends with either Gigi or Bella. She knows them through other people, but they are just acquaintances. She is friendly with them, but not friends with them … Selena and Gigi were never fond of each other, so Selena definitely doesn't have any stipulations about hooking up with or dating Bella's ex."
Meanwhile, Justin Bieber (Gomez's ex) recently told a TMZ cameraman that he can't listen to Weeknd's "wack" music.
"Hell no, I can't listen to a Weeknd song. That s–t's wack."
Speculation Gomez and Tesfaye were dating began in early January when the two were caught kissing on a date in Santa Monica. They met in 2015 when they both performed at the Victoria's Secret Fashion Show, a show Tesfaye's then-girlfriend Bella walked in. A Mirror source says there were "sparks" then.
Be the first to receive breaking news alerts and more stories like this by subscribing to our mailing list.