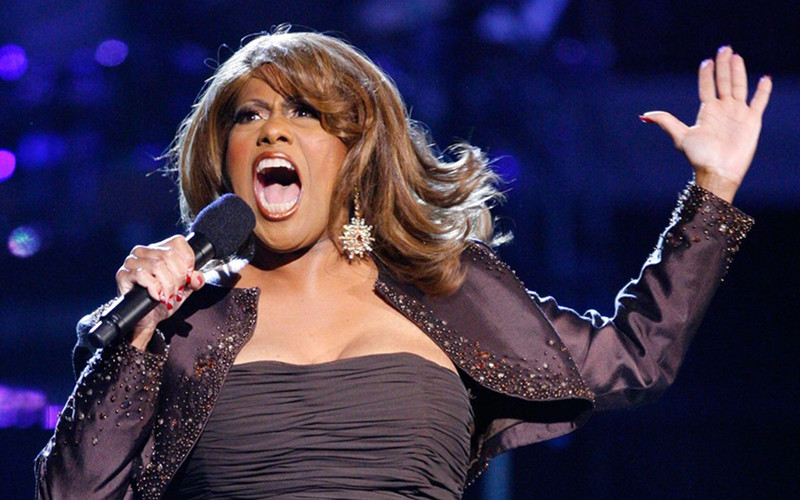 The list of artists scheduled to perform at Donald Trump inaugural events is already slim. The list got even shorter after Jennifer Holliday pulled out of an event due to outrage from her LGBT fans. But now, we're hearing she actually cancelled her performance due to death threats.
TMZ reported Monday (Jan. 16) the original Dreamgirls star began receiving death threats after it was announced she would be performing at a Trump inaugural concert on Jan. 19.
Via TMZ:
[W]e've learned when her agent contacted the Inauguration Committee [to cancel Holliday's performance], he said the reason was death threats. We're told the LGBT concerns were not even mentioned.
A rep for Holliday says death threats and concerns from her LGBT fans were both factors in the Tony Award winner's decision pull out of the event.
"It was all of those things. She wasn't scared to perform. She didn't want to put her family at risk based on the death threats and she also didn't want to offend the LGBT community which was especially upset that a past ally would perform on a program with President-Elect Donald Trump."
However, The Wrap is reporting TMZ's claim is actually misleading. Holliday's publicist Bill Carpenter says the singer did receive a few death threats, but they were received hours before she actually agreed to perform at the event.
"Jennifer did receive some death threats but we don't know how credible they were. Her main reason for backing out was because of the hurt many in the LGBT community felt."
Carpenter also revealed that it was Holliday who spoke with Trump's inaugural team and directly informed them of her decision. Carpenter added that she didn't mention LGBT concerns because "she didn't think they'd be sensitive to that issue."
Following the original narrative, Holliday backed out of the inaugural event after reading a message from a longtime fan who wrote "today, she broke my heart" after learning Holliday would perform for Trump.
She then wrote an open letter to her LGBT fans on Saturday (Jan. 14) stating in part:
In light of the information pointed out to me via the Daily Beast article on yesterday, my only choice must now be to stand with the LGBT Community and to state unequivocally that I WILL NOT PERFORM FOR THE WELCOME CONCERT OR FOR ANY OF THE INAUGURATION FESTIVITIES!

I Sincerely apologize for my lapse of judgement, for being uneducated on the issues that affect every American at this crucial time in history and for causing such dismay and heartbreak to my fans.

Please know that I HEAR YOU and I feel your pain.
Trump's inaugural committee has found it extremely difficult to book artists to perform for the inauguration. A Bruce Springsteen cover band even dropped out of a Thursday inaugural gala on Monday (Jan. 16).
As of now, scheduled inaugural performers are Toby Keith, 3 Doors Down, and Jackie Evancho.
Be the first to receive breaking news alerts and more stories like this by subscribing to our mailing list.