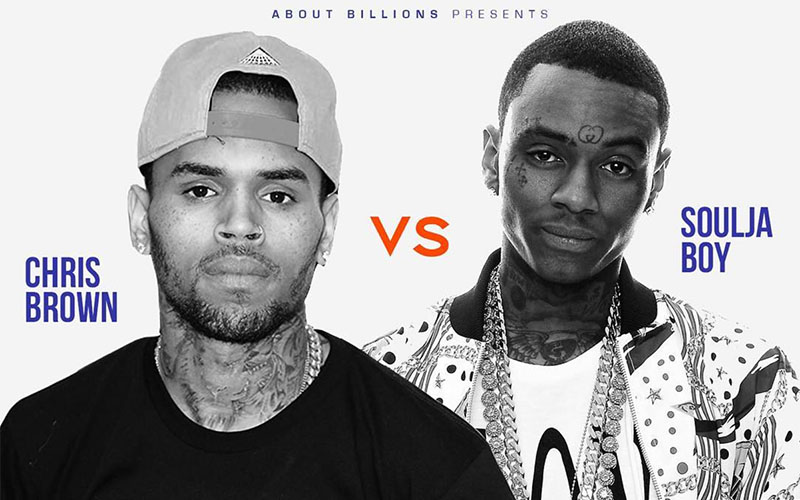 Well, Instagram Beef is an unusual way to land a booking, but hey, with Soulja Boy getting the boot from Love & Hip Hop Hollywood recently, I guess you've got to get your bookings from wherever you can.
As Chris Brown and Soulja Boy went back and forth on Instagram in several video clips the other day, Chris at one point decided it would be best to stop threatening to sick L.A. Blood thugs on Soulja and instead challenge Soulja Boy to celebrity boxing match for charity.
I thought that the challenge for a boxing match was just more hot air from Chris Breezy, but apparently it's legit as Adrien Broner is indeed booking and promoting a fight between Chris Brown and Soulja Boy for sometime in March.
https://www.instagram.com/p/BO2ae8xjrMF/
Soulja Boy is already training for the big fight and given his meager skinny-fat frame, he's gonna need all of January and February to bulk up cause Chris Brown looks like he'll punish Soulja Boy just on body weight alone.
Godspeed and good luck to Soulja Boy, because I'm fairly confident Chris Brown will handle Soulja like his name was Ronda Rousey.
Be the first to receive breaking news alerts and more stories like this by subscribing to our mailing list.