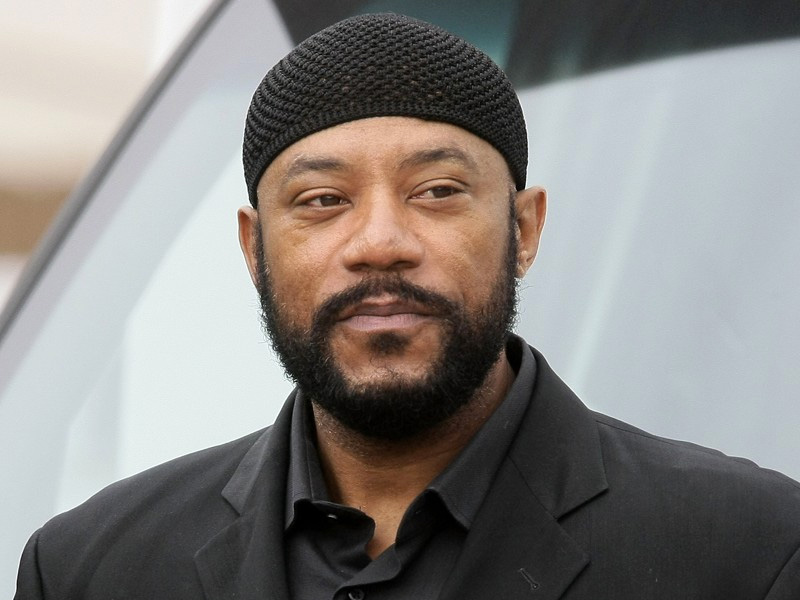 With just a few days left, 2016 has taken another one.
Actor and comedian Ricky Harris, best known for his film/TV roles in Poetic Justice, Everybody Hates Chris, Dope and more, died on Monday, December 26th, his friends and family confirmed. He was 54 years old.
Harris' official cause of death was confirmed by his manager Cindy Ambers. The actor/comedian died after suffering a heart attack the day after Christmas.
Before his sudden death, Harris earned a number of film/television credits to his name, including appearances in big-name movies like Poetic Justice (1993), Heat (1995) and Dope (2015), among others, as well as popular TV shows like Moesha, CSI, ER, Everybody Hates Chris and FX's The People v. OJ Simpson: American Crime Story.
Harris also lent his voice to skits on popular Hip Hop albums from Snoop Dogg and Tha Dogg Pound, voicing characters such as DJ Ez Dicc, TaaDow and Saul-T-Nutz. Harris also lent his voice to various characters in the 2004 video game Grand Theft Auto: San Andreas.
Fans of the sitcom Everybody Hates Chris, which is still in syndication on several TV networks, will remember Ricky Harris as recurring character Malvo.
Harris is survived by his mother, ex-wife and two daughters.
The son of a preacher, Harris grew up in Long Beach, California along with childhood friend and rapper Snoop Dogg; the two sang in their church choir.
A number of Ricky Harris' friends and industry colleagues expressed their condolences over his passing on social media, including Snoop Dogg, Ice Cube, Cedric the Entertainer, Sinbad, JB Smoove, Warren G and DJ Pooh.
https://www.instagram.com/p/BOgA8Xsj9Y1/
Damn, we lost Ricky Harris. The world is a little less funny today. RIP homie. pic.twitter.com/5AalZndlx2

— Ice Cube (@icecube) December 27, 2016
RickyHARRIS got 1st light from @icecube @SIRJINX & US doin voices on AmerikkasMostWanted. We were all in resPEct to his ability. Tough year

— Chuck D (@MrChuckD) December 27, 2016
Devastated!!! #RIP to the One and Only #RickyHarris Always been a super solid dude https://t.co/XPUQqx5sia

— CedricTheEntertainer (@CedEntertainer) December 27, 2016
ricky harris – Google Search i can't believe this ! RIP Ricky https://t.co/Rld8LaUkfk

— Sinbad (@sinbadbad) December 27, 2016
My comedy brother #RickyHarris has passed on..I learned a lot about stand Up from Ricky. I will miss him dearly. Condolences to his family. pic.twitter.com/J2CoK73DaP

— Loni Love (@LoniLove) December 27, 2016
I can't believe my friend passed away today,,, I made history with this dude on Def comedy jam, toured the country together #rickyharris pic.twitter.com/ijslWVGkcn

— THE REAL KID CAPRI (@kidcapri101) December 27, 2016
RIP Ricky Harris. ?

— Estelle (@EstelleDarlings) December 27, 2016
Comedians… We give a piece of ourselves everytime we step on a stage. You are appreciated. Rest in Heaven Ricky Harris. #RIP #RickyHarris

— JB Smoove (@ohsnapjbsmoove) December 27, 2016
RIP Ricky Harris Dam this crazy please send prayers out for his family wow this hurts man. https://t.co/so0DgowKY2

— Warren G (@regulator) December 27, 2016
https://www.instagram.com/p/BOgAy2FB-Xn/
Be the first to receive breaking news alerts and more stories like this by subscribing to our mailing list.