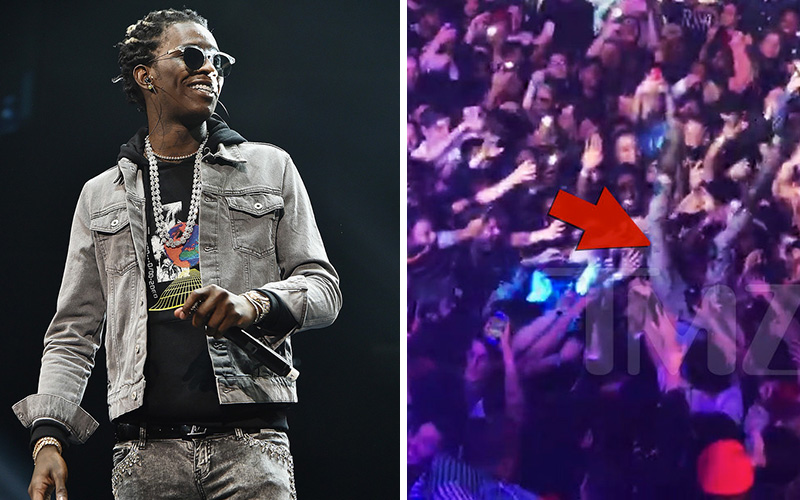 Young Thug's fans just could not keep him up. Literally.
On Sunday (Dec. 18), during the final night of Thug and 21 Savage's "HIHORSE'D" Tour, at New York City's Terminal 5, Thugger was dropped on his head after attempting a stage dive, and the whole thing was caught on video. (And we all know this young man cannot afford to lose anymore brain cells.)
Thug, who barely weighs a hundred or so pounds, thought he could count on his fans to hold him up. But it turns out they were either too damn turnt or just didn't GAF (I mean, c'mon guys, this dude is not that heavy lol), because after the "Harambe" rapper dove into the crowd, it wasn't long before he ended up on his head and screaming for help as a pair of fans dangled him above the ground.
One of the funniest parts of the video footage (after him yelling "Get me up! Get me up! Get me up!") is when a member of his team literally dives into the sea of people and disappears into the crowd as if he just jumped into a pool.
After Thugger was retrieved from the crowd, he left the stage, ending the show prematurely.
The whole thing is a helluva sight to see and you should just watch the video below: