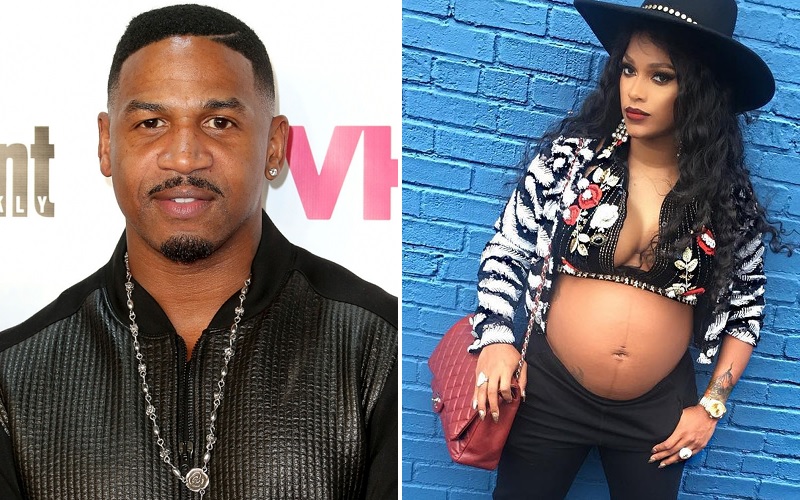 Stevie J is officially expecting baby no. 6. No need for any more speculation, DNA results confirm that Stevie J is, in fact, the father of Joseline Hernandez's unborn baby girl.
According to legal documents obtained by TMZ, Stevie is not only the father, but he is also seeking visitation rights and primary custody. Though it seems redundant to seek both, the producer is most likely trying to ensure he is able to have some sort of rights regarding Bonnie Bella Jordan.
Stevie claims in the legal documents that he has proof Joseline is threatening to keep his daughter away from him. She allegedly sent via text message:
"You will never see your daughter f*ck n***a."
And if you thought that's as bad as it can get, you thought wrong. Stevie has also requested for Joseline to be drug tested. He alleges she has abused drugs and alcohol her entire pregnancy and worries it may have affected the child. He also wants Bonnie Bella to be tested within 24 hours of birth.
According to the docs, Joseline is due January 9th and Stevie wants to be in the delivery room. (Why do I also have this feeling Mona Scott-Young will been hiding behind the OBGYN with a GoPro?) There's no doubt a VH1 camera crew will be on deck to capture Joseline give birth.
It's also unlikely a baby will cause the former couple to be civil with one another. Stevie J called the cops twice this month claiming Joseline attacked him because she believed he had another woman in his house.
Hollywood Life was able to confirm one of the two incidents:
"Yes, an incident did take place between Steven Jordan and Joseline Hernandez, in [the] Zone 2 precinct area of Atlanta and there was a report filed on Dec. 4, 2016," the Atlanta Police Department told HollywoodLife.com EXCLUSIVELY. So, an incident did occur, however, it is unclear what exactly went down.
Between Stevie's latest spin-off, Joseline's alleged delivery special, and Love and Hip Hop Atlanta, we will probably be able to catch all of the couple's drama unfold. Leave it to Stevie premieres tonight on VH1.
Be the first to receive breaking news alerts and more stories like this by subscribing to our mailing list.