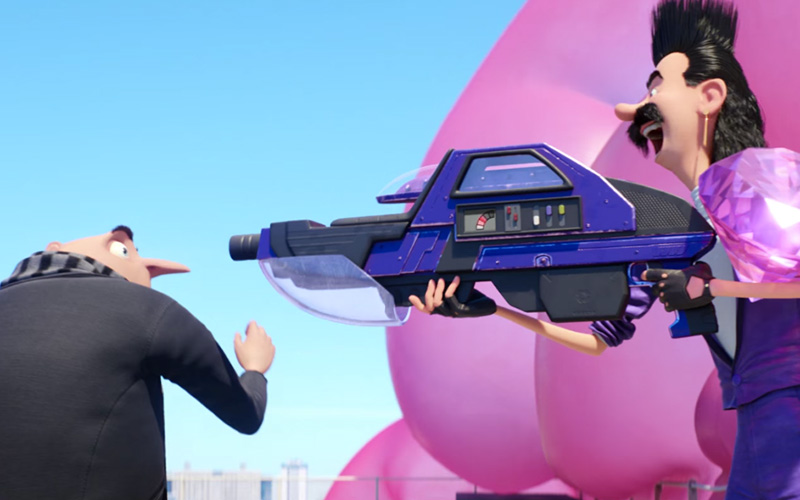 The first official trailer for Despicable Me 3 was released today (Dec. 11) and it looks like we can expect more silly supervillain shenanigans in this movie. In addition to the trailer, an official poster was released today: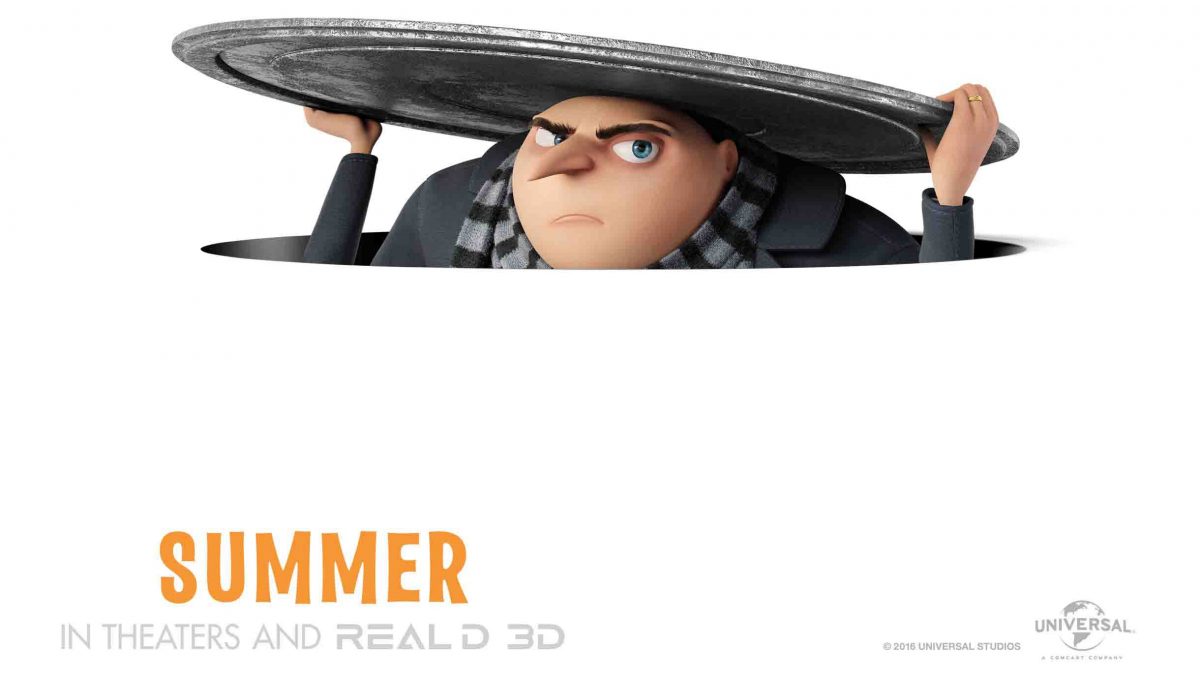 The trailer showcases the film's 80s-obsessed antagonist, Balthazar Bratt (voiced by Trey Parker). Michael Jackson's "Bad" serenades him as he performs his heist and the song goes perfectly with his silly shoulderpads and dated dance moves. However out-of-touch his style is, one things for sure: the guy's got an impressive mustache (and a pretty significant bald spot in the middle of his head).
Steve Carell returns to starring as Gru, who shows up to save the day and vanquish Balthazar, but quickly finds himself in a sticky situation. Interestingly, the little yellow Minions only make a small appearance in the trailer. After the spin-off movie and aggressive marketing campaign that accompanied it, the Minions could be found everywhere, like on buses or in those incomprehensible memes grandmothers posted on their Facebook pages. Many people complained of Minions overload. Perhaps Illumination Entertainment listened and the Minions won't actually overtake the movie.
Kids are sure to enjoy the pratfalls and nude antics in this trailer. The tongue-in-cheek references to the 1980s are something that's far more likely to amuse the older crowd though. There was also the amusing bit where Gru's wife, Lucy (voiced by Kristen Wiig) mashes up her name and Gru's in the same way people do with celebrity couples. Is Grucy your OTP?
Hopefully both kids and their parents will find plenty more to chuckle about when they go see Despicable Me 3 in theatres. The movie will open on June 30, 2017.
Be the first to receive breaking news alerts and more stories like this by subscribing to our mailing list.