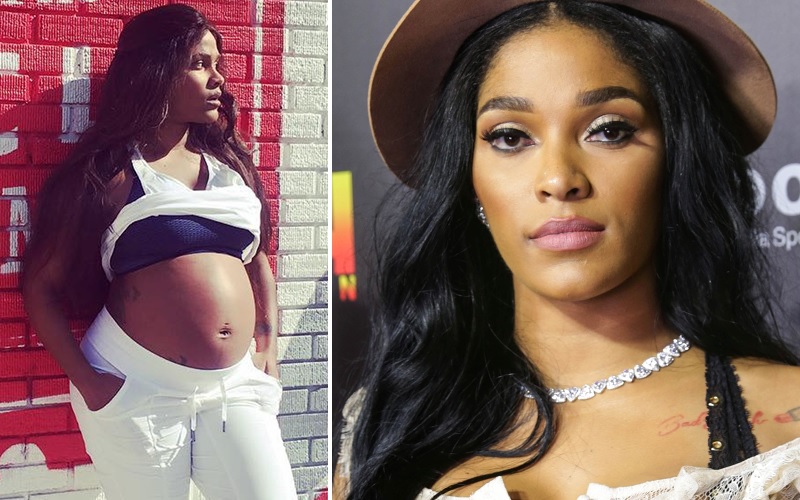 We've questioned the paternity and even the pregnancy, but get ready because Joseline Hernandez's baby will be here soon.
Joseline has posted several baby bump photos on social media over the past few months and the Puerto Rican Princess may have just dropped the biggest bombshell yet: the baby's name!
While driving to an unknown location, Joseline posted a short video on Instagram claiming she was about to film a scene for her upcoming baby special (more on that in just a second). However, she might have also revealed the name of her soon-to-be first-born child.
"On my way to do the second scene for the delivery special. Little Bonnie. Puerto Rican Princess. VH1."
https://www.instagram.com/p/BNaIlQXBmKG/
Joseline clearly says "little Bonnie" in the clip. Speculation has begun to swirl that Bonnie may be the name the Love & Hip Hop Atlanta star has chosen. It has already been confirmed that she's expecting a girl.
Bonnie is actually really cute, but also very unexpected from Shenellica Bettencourt/Joseline Hernandez/Puerto Rican Princess. Given that paternity is still up in the air as Stevie J. is preparing to take a DNA test, it's currently unknown if the new baby will be "Bonnie Jordan" or "Bonnie Hernandez."
Now, back to that supposed "baby special." Joseline has hinted for months that she is documenting her pregnancy for a reality show special. However, VH1 (home of Love & Hip Hop) has not confirmed this nor does it even seem to be aware of its existence.
Still, Joseline followed her "Little Bonnie" video with posts of her shooting the aforementioned "second scene."
https://www.instagram.com/p/BNaSuZxhz9S/
Joseline is expected to give birth in January. We will keep you updated on any paternity or VH1 delivery special news.
Be the first to receive breaking news alerts and more stories like this by subscribing to our mailing list.