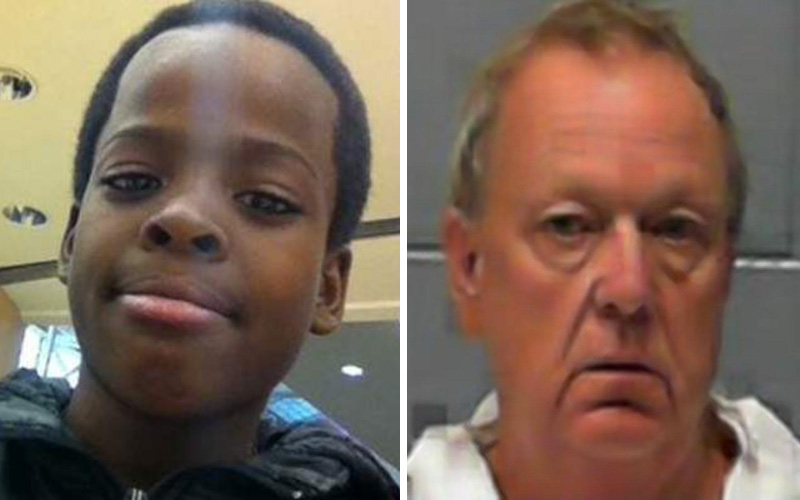 Just days before Thanksgiving, a black teenage boy from West Virginia was shot and killed by a 62-year-old white man who later referred to him as a "piece of trash."
Police said the shooting happened Monday evening (Nov. 21) outside of a Dollar General Store in Charleston, West Virginia after 15-year-old James Harvey Means accidentally bumped into William Ronald Pulliam.
Because Means was black and Pulliam is white, officials are in the process of determining whether the murder meets the definition of a hate crime.
Here are some things you need to know about James Means, William Pulliam and the tragic shooting incident.
1. 15-year-old James Harvey Means was shot twice in the stomach.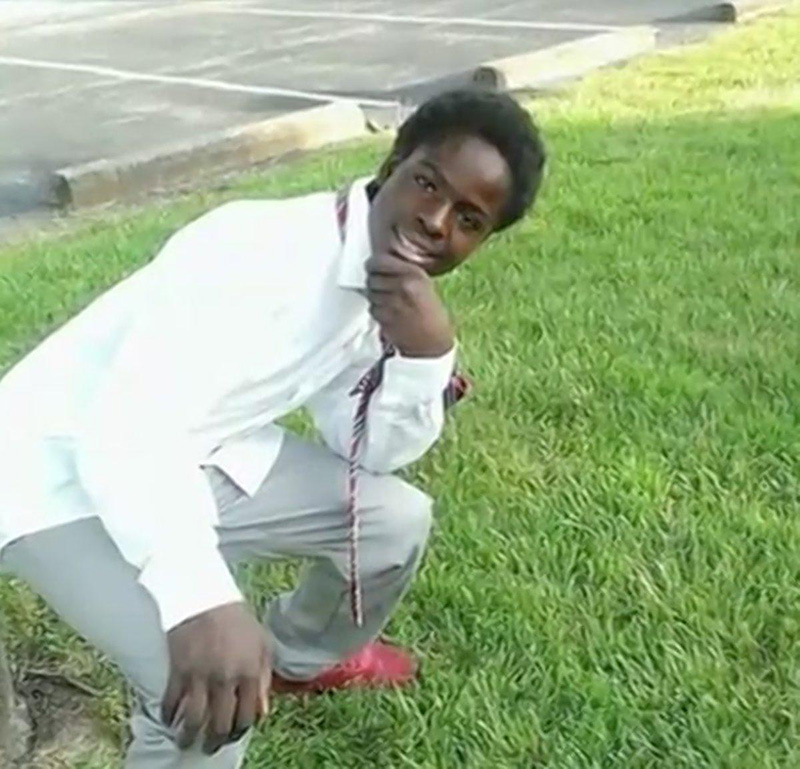 The Charleston Gazette-Mail reports that 15-year-old James Means and his friends were walking down a sidewalk near a Dollar General Store in Charleston, WV Monday evening when Means and William Pulliam crossed paths by accidentally bumping into each other.
Means and Pulliam exchanged words, and after the argument, Pulliam went into the store, while Means joined his friends on the porch at a friend's grandmother's house nearby.
After Pulliam exited the store and walked past the porch where Means and his friends were, another argument ensued, and as Means crossed the street to approach Pulliam, the man pulled out a .380 caliber revolver and shot the teen twice in the stomach.
The teen was rushed to Charleston Area Medical Center General Hospital where he died shortly after arrival.
2. The shooter, 62-year-old William Ronald Pulliam, was remorseless after the shooting and told police Means was just "another piece of trash off the street."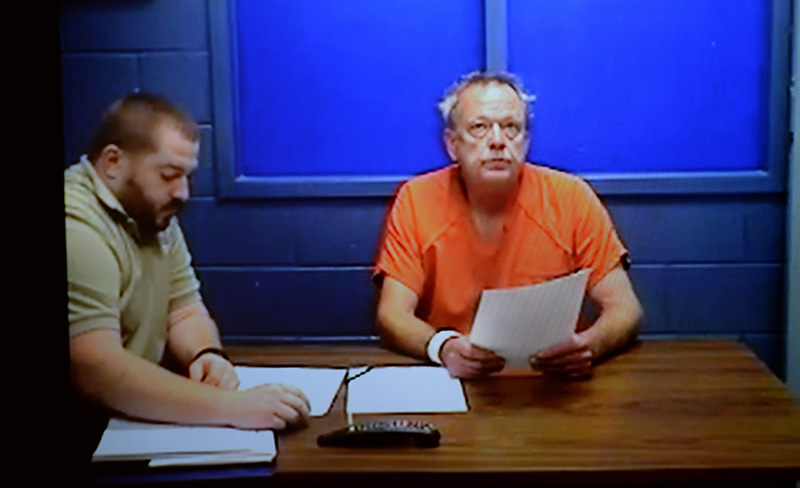 According to the police report, immediately after the shooting, Pulliam went out to dinner and then to a friend's house, which is where police found the gun he allegedly used to kill Means.
Police said Pulliam lacked any signs of remorse after he was arrested. He proudly admitted to shooting the teen before saying to investigators, "The way I look at it, that's another piece of trash off the street."
Pulliam was also showed no emotion when he was told he could face life in prison if convicted, but he didn't like the idea of not getting a bond hearing until December 1st.
"Don't I get to say anything?" Pulliam asked the judge (via video conferencing). "I'll lose my job and everything unless I can get out of here," he said. As he was escorted out of the video conference room, he muttered under his breath, "I'm going to have to go on a hunger strike."
Means' friend, 13-year-old James Cooper, witnessed the shooting and confirmed to police that Pulliam was the shooter. Another friend, 14-year-old Teonno White, said he's had his own run-ins with Pulliam in the past because Pulliam would pick on his little brother.
"One time I went over there to talk to him about it, I said, 'You've got to quit picking on my little brother, that doesn't look right,'" White said. "He said, 'Get the [expletive] off my property.' He said I need to go on with my nappy Latino self. He's just a real bad guy."
White said when he called the police about Pulliam, he was told to avoid the man.
3. James Means dreamed of running his own business and getting married someday.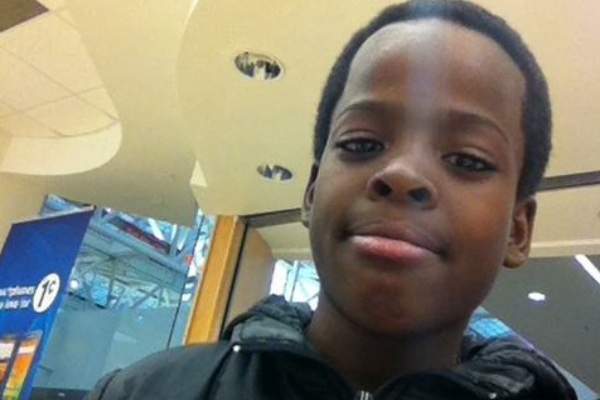 James Means was a freshman at Capital High School and he had expressed interest in cars and mechanics. According to statements from his family, he dreamed of one day running his own business and getting married.
The teen's aunt, Teresa Means, said, while fighting back tears, that her nephew had a lively personality and "could put a smile on anybody's face, no matter the situation." She added, "Whether he was mad [or] you were mad, he could make you smile. He was funny, he was smart, and he was loved."
The boy's mother, Nafia Adkins, asked that members of the community not to hold grudges and to let law enforcement do their job. "We know that justice is going to succeed in this matter," she said. "We're just not going to put it in our hands, we're going to let the law put it in their hands. We all have to forgive and let everything take its place."
James' family also asked people not to post any negative comments about the suspect or incident on social media. "We don't want anyone posting any type of hatred or revengeful words on Facebook, because James wouldn't want it. And we don't want it," his aunt said.
Means had recently started attending weekly meetings called "Sunday Sit-Down" held by a local nonprofit at the West Virginia State Economic Development Center. While there,
This past Sunday was his second time attending the meeting, where local youths, called "Dream Chasers," are taught about communication skills and other tools for career development.
The group's director, Obi Henderson, said Means wanted to start his own auto-mechanic shop, and when he got to experience an electric car for the first time, he was excited as he told his friends how the car worked. Henderson added that Means was a "nice, respectable, fun-loving guy" and his life goals were "very attainable."
Henderson said Means was "the type of kid that didn't start any trouble, he just wanted to go with the flow of what's going on."
4. William Pulliam was convicted of beating his pregnant daughter in 2013.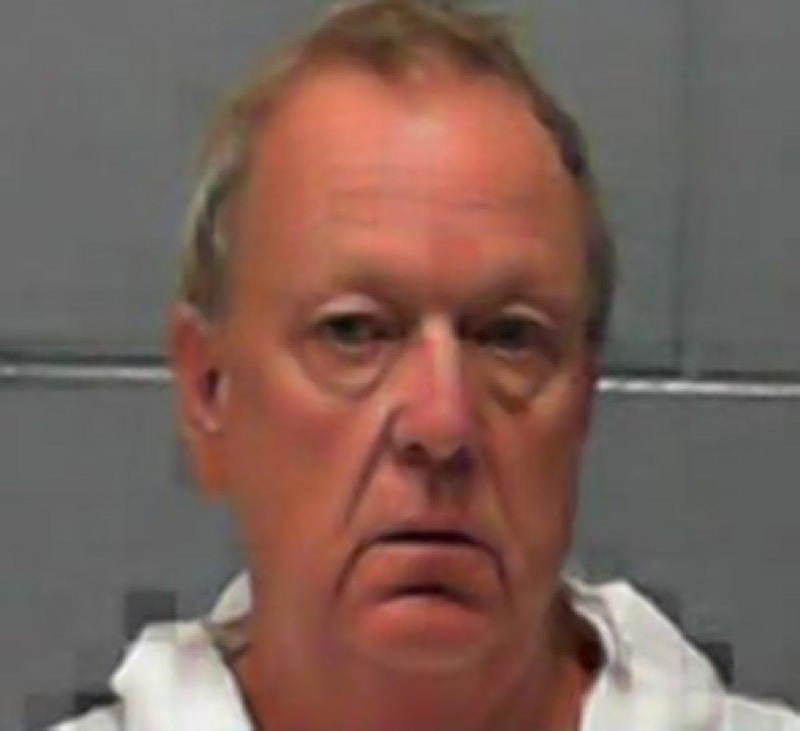 James Means wasn't William Pulliam's first victim of his violent behavior. According to a criminal complaint, in January 2013, Pulliam attacked his pregnant daughter, violently punching her in the face with a closed fist and kicking her in the stomach. He also pushed his wife to the ground in that incident, the complaint said.
When police arrived on the scene, they observed that Pulliam's daughter had visible bruising on her left eye and her lip was bleeding. Charleston Police Cpl. P.S. Kapeluck also wrote in the complaint that he saw that Pulliam's wife's elbow was bleeding.
Pulliam, who pleaded no contest to domestic violence charges, was sentenced to 36 days in jail, however the sentence was suspended. He was instead placed on a year's probation and given credit for the six days he had already spent in jail.
5. Means' family has set up a GoFundMe page to help with funeral expenses.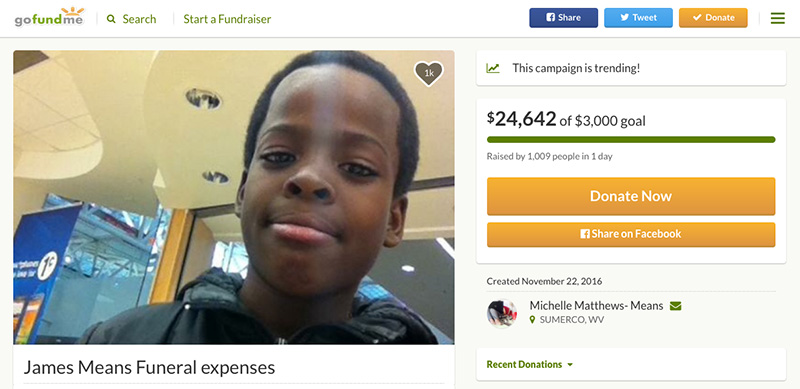 A woman named Michelle Matthews-Means, presumably a member of the family, started a GoFundMe on Tuesday (Nov. 22) to help the family pay for funeral expenses:
James Means, a 15 year old boy, was shot and killed Monday night. We could use your help with anything you can give, to provide a respectful memorial for this special young man. Thank you for all of your support, kind words, and messages. We are forever grateful.
The initial goal of $3,000 has been surpassed, with donations so far amounting to over $20,000.
Douglas Evans, a former resident of the community where Means was killed, saw the teen's GoFundMe page and quickly recognized him from last winter when Means helped him retrieve his car after getting stuck in the snow.
"I got my car stuck on one of the snow banks and my wheels were spinning," Evans said. "James and three or four of his friends, without being asked, came up, got behind my car and pushed my car out."
Be the first to receive breaking news alerts and more stories like this by subscribing to our mailing list.