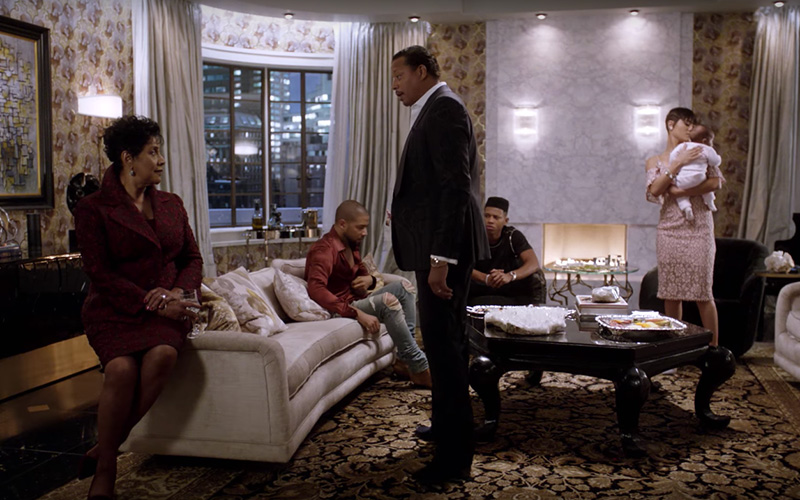 Does Empire come on TV tonight?
It's Wednesday night, and fans of FOX's hit show Empire are looking for a new episode, specifically Season 3 Episode 7, but unfortunately for us, we'll have to wait until next Wednesday (Nov. 30).
Because Thanksgiving is this week, Empire will be on hiatus until next week, which is when Season 3 Episode 7 will air on television during its usual 9 pm EST timeslot.
Last week, Empire was hacked, and we found out Andre was behind the whole thing just so that he could get a promotion.
Next week, in Empire Season 3 Episode 7, titled "What We May Be," viewers will find out a little more about Cookie's past, and judging by the sneak peek/promo video, she's none too pleased about her family secrets being brought to light.
The official synopsis reads:
Cookie looks to Candace for tips on how to plan an elaborate family dinner that will impress Angelo's mother, Diane (guest star Phylicia Rashad). Meanwhile, old home videos cause Cookie to face secrets about her relationship with her father that she had tried to hide from her kids, and Andre organizes an unlikely duet.
In a nearly 2-minute preview of the episode (above), Jamal is slammed on TV by Breakfast Club radio host Charlamagne tha God for "bitching up" after getting shot by Freda Gatz. "Jamal is going through it. So now there's even more to prove. This pushes Jamal over the edge," actor Jussie Smollett says in the clip.
Lucious can also be seen scolding his non-performing son, once again, telling him, "artists that don't perform die" and Jamal tells him, "I'm coming back," as a new Jamal Lyon song plays in the background.
As a way to help him get over his PTSD from the shooting, Jamal uncovers some old family videos from Cookie's childhood for him to use in the video for a song he's working on. But Cookie doesn't seem happy that he dug up the footage and she orders him to "shut it down!" as she storms out of the room.
"We knew we didn't know everything about Lucious," Smollett says in the sneak peek, "but now we see that we didn't know everything about Cookie either." He adds, "When Jamal finds out what truly happened between Cookie, Carol, Candace, and their dad, it makes him understand Cookie."
The promo clip also shows the Lyon family ruining Cookie's dinner that's supposed to impress Angelo's mother. Lucious crashes the dinner with his "wife" Anika, Jamal is high on meds, and Hakeem barges in the room with baby Bella, who, as Lucious points out to Angelo's mother, is his granddaughter (through Hakeem) and the daughter of his wife, who is also "my sons's baby mama," Lucious says as Cookie looks like she's going to lose it.
Lucious then introduces Angelo's mother to his sons, "the gay one" (Jamal) and "the irresponsible one" (Hakeem) before he asks where "the crazy one" (Andre) is.
Lucious sure does know how to make things even more awkward than they already are, doesn't he?
Catch an all-new Empire when it returns from Thanksgiving break next Wednesday, November 30th.
Be the first to receive breaking news alerts and more stories like this by subscribing to our mailing list.