The internet will never let you down! Earlier this week, we learned Apollo Nida of The Real Housewives of Atlanta fame has found love while in prison and is now engaged. While Bravo was hoping to reveal the mystery woman on the show, the Internet has already brewed and spilled the tea.
Ladies and gentlemen, meet Apollo's new fiancée, Sherien Almufti!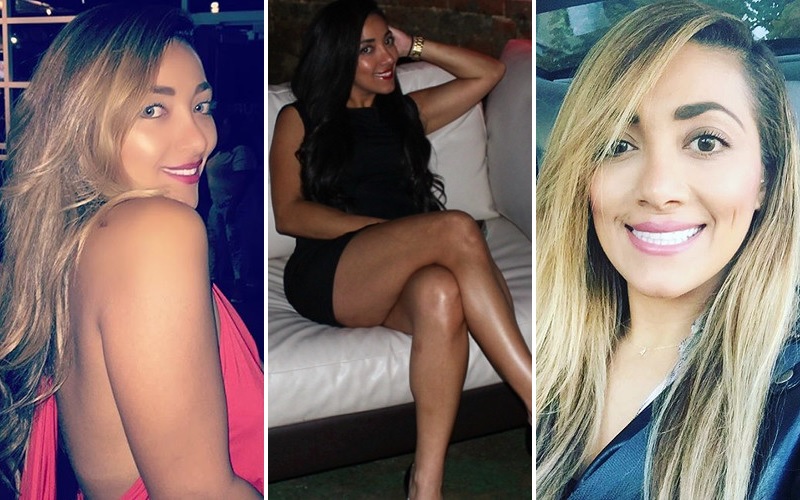 According to savvy social media investigators, Sherien is about 34 years old, a divorcée, and the mother of a daughter around 3 or 4 years old. Earlier reports claimed Apollo's new girl lives in New Jersey, near the Fort Dix prison where he is currently locked up. However, Sherien lives in Philadelphia and is a licensed real estate agent, though she did attend high school in New Jersey.
The new couple allegedly began dating in 2014 (before Apollo was locked up) and he popped the question in September 2016. A woman also told Fameolous that she sees Apollo and Sherien "hugging [and] kissing" when she goes to visit her husband at the same prison.
https://www.instagram.com/p/BMyvdD-BB1A/
If that's not enough to convince you, maybe Sherien's own Instagram will. She has posted several Apollo-related photos/captions. She has posted about the reality TV star's engagement and she even posted a pic of herself wearing a Nida Fitness shirt back in 2014.
https://www.instagram.com/p/BMvI_vbjjcJ/
https://www.instagram.com/p/BM0OuPDDu4E/
https://www.instagram.com/p/j-iTJEykf4/
Apollo is expected to announce his engagement (via phone) on RHOA. Sherien will also reportedly make her appearance. A video has leaked, allegedly showing Sherien filming a scene in Kandi Burruss & Todd Tucker's restaurant, Old Lady Gang. Todd and Peter Thomas can be seen escorting her to a private room.
https://www.instagram.com/p/BMz5pxZjSYP/
Still no word on how Phaedra Parks feels about the situation. Though she wasn't spotted with Sherien, Todd, and Peter at Old Lady Gang, the southern belle's reaction to her ex's engagement news will reportedly be captured on camera.
Meanwhile, Apollo continues to praise his "queen." Somehow, his social media accounts are still active while he's behind bars.
https://www.instagram.com/p/BMM5iWgAhZ5/
https://www.instagram.com/p/BMysBPVgIyL/
Lawd, all of this is just a MESS… A hot, funky, moving mess!
Be the first to receive breaking news alerts and more stories like this by subscribing to our mailing list.