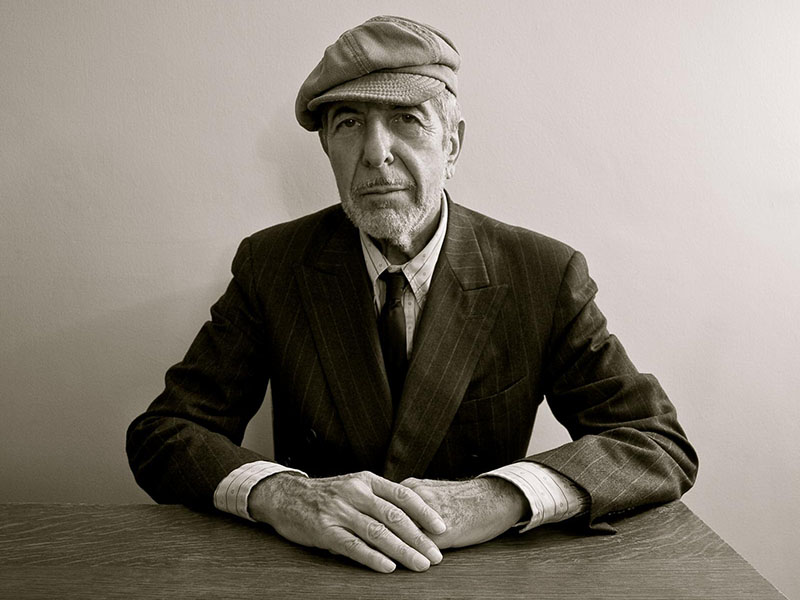 Canadian singer-songwriter Leonard Cohen has died at the age of 82, his label, Sony Music Canada, confirmed via Facebook. Though Cohen's death was made public late Thursday night (Nov. 10), The Washington Post is reporting that he passed away on November 7th.
Other details, including his cause of death, have not yet been made available.
"It is with profound sorrow we report that legendary poet, songwriter and artist, Leonard Cohen has passed away," the official statement on Cohen's Facebook page read. "We have lost one of music's most revered and prolific visionaries. A memorial will take place in Los Angeles at a later date. The family requests privacy during their time of grief."
Though he began his career as a well-regarded poet and novelist before becoming a performer in the 1960s, Leonard Cohen was best known as a "hugely influential singer and songwriter whose work spanned nearly 50 years," Rolling Stone noted.
While he never had a song in the Top 40, several songs that he wrote, including "Hallelujah," "Suzanne," "Bird on the Wire" and "First We Take Manhattan" were recorded by big-name performers like Nina Simone, Johnny Cash and R.E.M.
Cohen's son Adam wrote in a statement to Rolling Stone: "My father passed away peacefully at his home in Los Angeles with the knowledge that he had completed what he felt was one of his greatest records. He was writing up until his last moments with his unique brand of humor."
Cohen's manager Robert Kory wrote in another statement: "Unmatched in his creativity, insight and crippling candor, Leonard Cohen was a true visionary whose voice will be sorely missed. I was blessed to call him a friend, and for me to serve that bold artistic spirit firsthand, was a privilege and great gift. He leaves behind a legacy of work that will bring insight, inspiration and healing for generations to come."
Leonard Cohen was inducted into the Rock & Roll Hall of Fame in 2008.
"For six decades, Leonard Cohen revealed his soul to the world through poetry and song — his deep and timeless humanity touching our very core," the RRHOF said in 2008. "Simply brilliant. His music and words will resonate forever."
Read Leonard Cohen's full obituary on The Washington Post.
Be the first to receive breaking news alerts and more stories like this by subscribing to our mailing list.