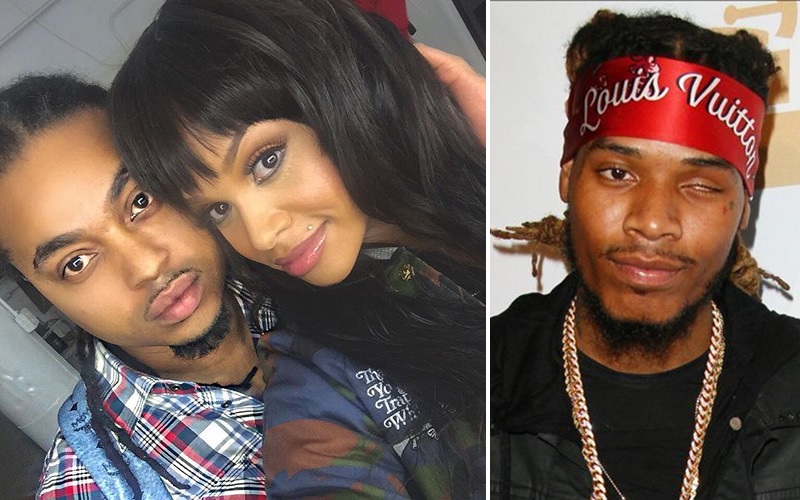 Another day, another bout of Masika Kalysha and Fetty Wap drama. I hope you have your special mug on hand because this is some piping hot tea.
Masika and Fetty have been at a war of words — particularly on social media — regarding their 7-month-old daughter, Khari. Fetty originally denied being the child's father and Masika has repeatedly called the rapper a deadbeat dad.
This was Masika's storyline on the third season of Love & Hip Hop Hollywood. However, some interesting information has come to light. While Masika was portrayed on the reality series as a single mother struggling to get her baby daddy to help out, she may have had a boo on the side the whole time.
https://www.instagram.com/p/BMPrNgTDknE/
https://www.instagram.com/p/BMPtBLsDZHA/
https://www.instagram.com/p/BMPsjWhDUKA/
https://www.instagram.com/p/BMPrkv9DUWE/
According to gossip Instagram account, TeaTENDERS, the alleged boo's name is Kevin. The two allegedly met at a club, discovered they were neighbors, become good friends, and eventually started a relationship.
Their romantic relationship reportedly began around the same time Masika and Fetty hooked up. However, she became pregnant after being with Fetty (though he allegedly bought her Plan B pills, which she did not take).
https://www.instagram.com/p/BMR8payDh-5/?taken-by=teatendersbackup
Again, this is all being reported by TeaTENDERS through a source, who claims to be friends with Masika and is close to the situation. The tea was spilled after Masika posted a cryptic tweet Moday (Oct. 31) about "step daddy goals."
Step daddy goals af ?

— Masika Kalysha (@masikakalysha) October 31, 2016
Though TeaTENDERS reports Kevin is currently in jail, his Instagram is still active and many posts include or are about Masika. Parts of Masika's LHHH scenes may have even been shot in his apartment (or their shared apartment).
Baby Khari's crib is in the background.
From the same source, TeaTENDERS also revealed alleged text messages from Masika. She claims Fetty owes 50K in child support and grossly insinuates Fetty lost his eye because his mother had an STD. This is not true as the rapper was born with glaucoma.
https://www.instagram.com/p/BMPvESrDlWN/
https://www.instagram.com/p/BMP47xMDfqn/
https://www.instagram.com/p/BMP2TRWDmBS/
I'm not sure what to make of this complicated story of the Fetty/Masika/Kevin triangle. However, I would take TeaTENDERS allegations with grain of salt. Gossip site Fameolous, says it passed on the "fake" story back in April. In any case this this kind of drama Mona Scott Young lives for. Wonder why she allegedly edited out the mysterious Kevin?
Be the first to receive breaking news alerts and more stories like this by subscribing to our mailing list.