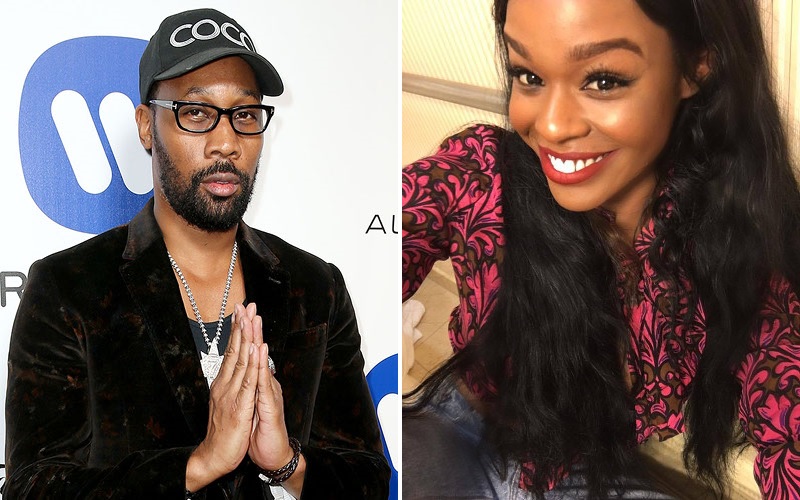 So, who do you believe? The "he said, she did" game between Azealia Banks and RZA continues. Both rappers are sharing their side of story regarding what actually went down during Hollywood part hosted by Russell Crowe.
The backstory of the incident in question: On Saturday (Oct. 15), RZA attended a very small and private dinner party hosted by Crowe with Banks as his guest. The night eventually turned to chaos and banks alleges the Oscar winner grabbed and choked her, spat on her and called her "n*gger" as she was thrown out.
The original Wu-Tang member explained his version of the night through a lengthy Facebook post on Thursday (Oct. 20). He writes Banks began verbally "insulting half the room" and then threatened to cut a woman in the face with glass. The situation escalated when she actually grabbed a glass. He says the young rapper exhibited "obnoxious erratic" behavior and even wondered if she was on drugs or had too much alcohol.
Though he never heard Crowe utter the n-word, he did confirm the actor spat at Banks (and missed) as she was being thrown out of the Beverly Hills Hotel suite.
He also recently spoke to TMZ about the situation.
RZA and Azealia Banks were first acquainted during filming of RZA's upcoming film, Coco. RZA says he "fought" for the "struggling artist" to be able to join the project as others were concerned by her reputation. He says she was professional on set and did not know she would cause a problem during Crowe's party.
Banks has responded to RZA's post with her own Facebook post.
"Regardless, you need to have the respect and decency to have someone properly escorted out. Grabbing them by the neck, calling them n*gger and tossing them out is not the look. NOR Is spitting an acceptable form of self-defense. I will be moving forward with Pressing charges."

It has been confirmed by the Beverly Hills Police Department that Banks filed a report against Crowe on Sunday (Oct. 16). Detectives are currently investigating the situation. Crowe has yet to comment on the matter and share his side of the story.
Be the first to receive breaking news alerts and more stories like this by subscribing to our mailing list.