Much like their courtship, drama continues to follow Adrienne Bailon and Israel Houghton as they prepare to walk down the aisle. In a bombshell report, Houghton allegedly fathered two love children and now the Texas State Attorney General is suing the gospel singer for back and current child support.
Houghton allegedly had two sons outside of his 20-year marriage, Kingston (4) and Khristian (2), with 31-year-old De Vawn Moreno. The attorney general is demanding Houghton take care of his children by paying child support, medical expenses, and providing health insurance.
Houghton admits to being the father of Kingston, but the courts still have to determine whether he's the father of the youngest. However, both children have Houghton's last name. Nonetheless, the state is moving forward with the case.
The attorney general is asking Houghton to provide tax returns, checking and savings account statements, 401k information, proof of health insurance, and income history in order to determine child support payments. The former megachurch pastor's wages could be garnished if he doesn't comply.
Bossip originally broke the story, with receipts.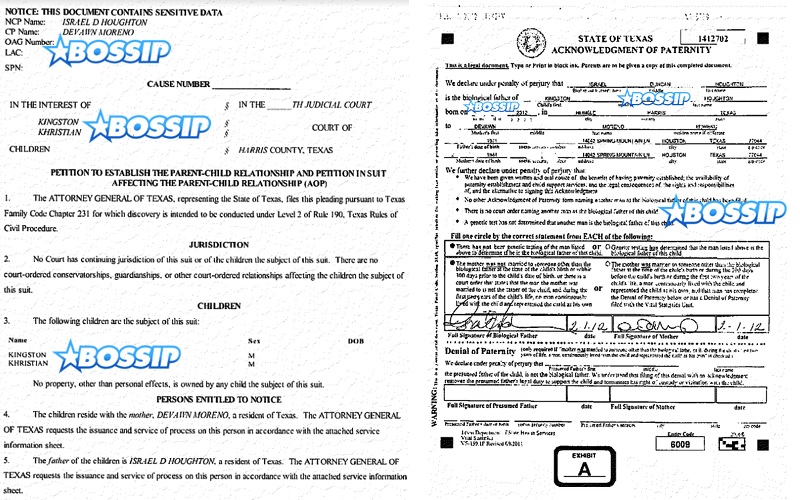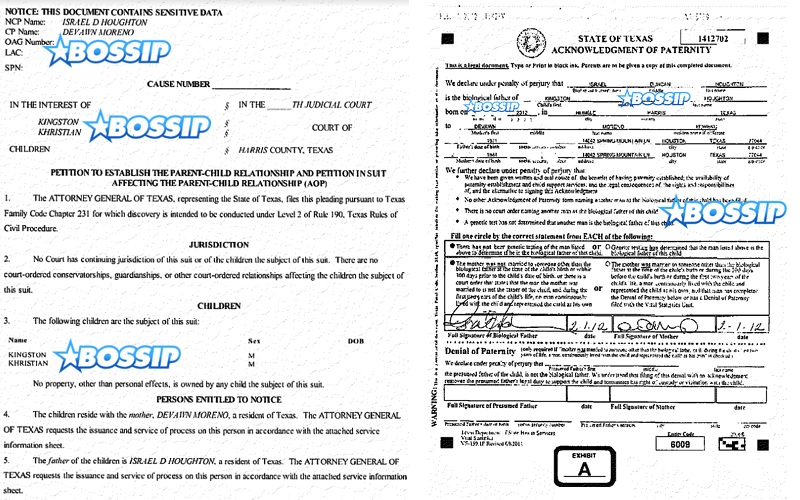 Houghton has not officially been served the court documents because he is own tour. However, his lawyer says Houghton has been financially supporting the two children since they were born.
Houghton has three children with ex-wife, Meleasa. They were married for 20 years and announced their split earlier this year. After six-months of dating, Houghton and Bailon recently announced their engagement and just had a wedding shower. They are expected to tie the knot in the coming months.
Be the first to receive breaking news alerts and more stories like this by subscribing to our mailing list.