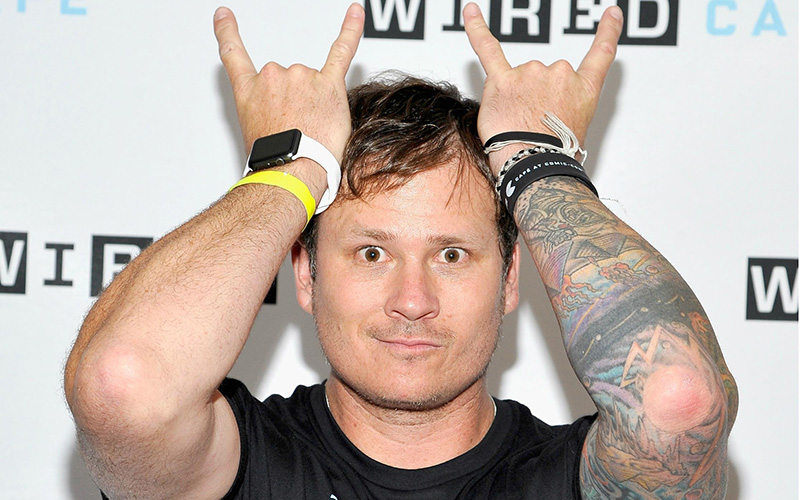 The truth is out there, and at least one person is determined to find it and share it with the world. No, it's not agent Mulder. Instead, it is the former lead singer of Blink 182 — Tom DeLonge.
In a recent release of emails taken from the Clinton campaign, two emails were found from DeLonge to John Podesta — Clinton's campaign chairman. The emails, while vague, imply that the two are working together to uncover the great truth behind UFOs and alien life.
"I think you will find them very interesting, as they were principal leadership relating to our sensitive topic. Both were in charge of most fragile divisions, as it relates to Classified Science and DOD topics. Other words, these are A-Level officials. Worth our time, and as well the investment to bring all the way out to you," DeLonge wrote in one email with the subject "Important things."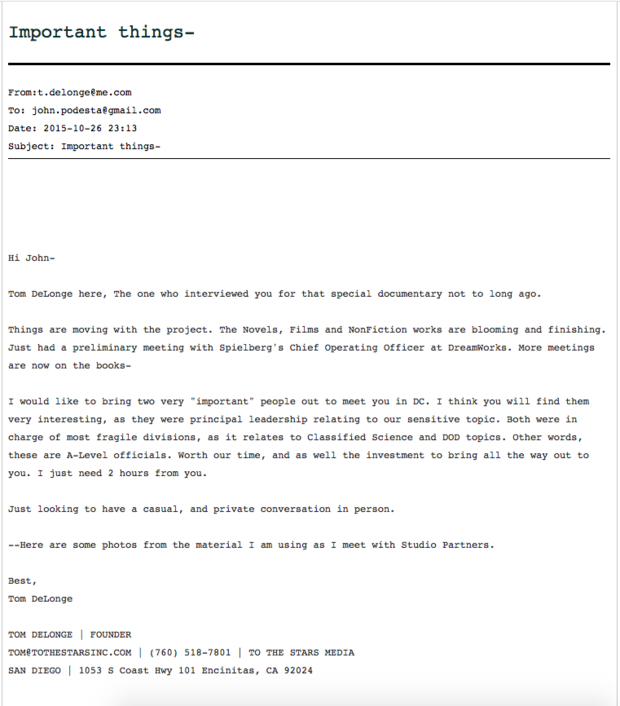 In another, he said, "He just has to say that out loud, but he is very, very aware — as he was in charge of all the stuff. When Roswell crashed, they shipped it to the laboratory at Wright Patterson Air Force Base. General McCasland was in charge of that exact laboratory up to a couple years ago."
So, clearly, this former rock star is now meeting with high profile government officials and people associated with the Roswell UFO incident as he pursues his To The Stars project. And this would all be easy to write off as nonsense were it not for Podesta's involvement.
Podesta has worked in the highest levels of the government for Bill Clinton and Barack Obama, and his interest in UFOs is nothing new. When he stepped down as a senior advisor to Obama, he tweeted: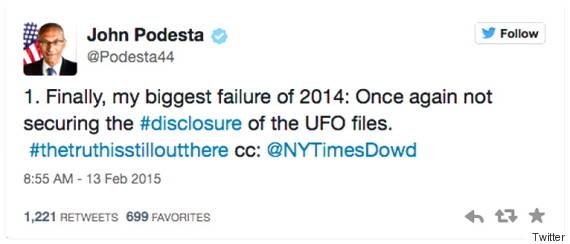 All that considered, I'd say there's something to this, no matter how bizarre the story may be. Yes, a former Blink 182 singer may be working with government officials to finally reveal the truth about alien life. But it's probably not crazier than whatever information they may find.
Be the first to receive breaking news alerts and more stories like this by subscribing to our mailing list.