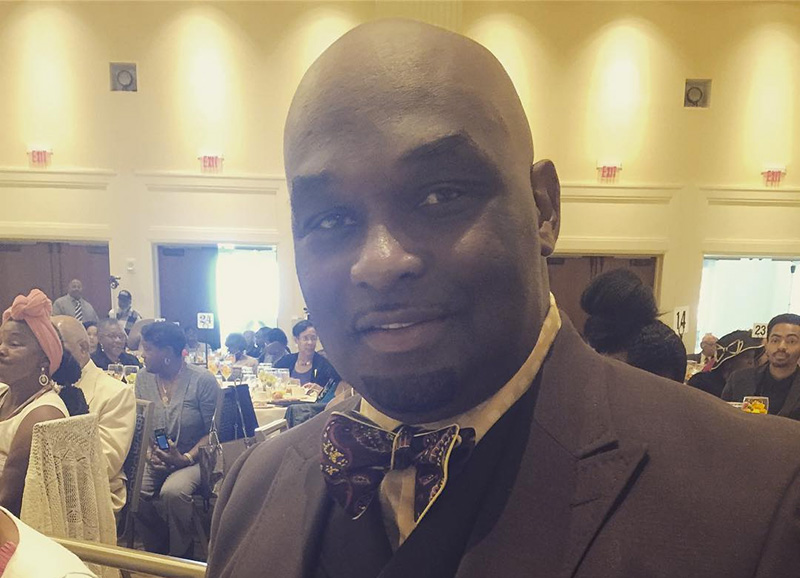 UPDATE: Tommy Ford has died.
The actor passed away Wednesday afternoon (Oct. 12) at a hospital in Atlanta surrounded by family and friends. He was 52 years old.
Ford had been on life support after suffering a stomach aneurysm. He was rushed to the hospital on Sunday, and his health had been on the decline ever since. His family made the decision to take him off life support Wednesday afternoon.
---
Original story below:
Thomas "Tommy" Ford, the actor who famously played Tommy on the hit 90's sitcom, is reportedly fighting for his life at a hospital in Atlanta, however, there are conflicting reports regarding his condition.
The actor's name became a trending topic on Twitter Wednesday morning (Oct. 12) after Anthony Anderson, a friend of Ford's, tweeted that he had passed away suddenly, but TMZ has since spoken to his wife, who says that he is on life support after suffering a stomach aneurysm.
According to TMZ, Ford has been in the hospital since Sunday (Oct. 9) and "his health has declined ever since." Doctors have said that Tommy isn't expected to make it through the day, but his wife, Gina Sasso, says that family and friends are praying for a miracle.
Anthony Anderson has since retracted his statement, saying he was giving "misinformation."
Let us keep praying for #TommyFord he needs us more than ever! There is still hope if you have faith! pic.twitter.com/WddfcLZokI

— Anthony Anderson (@anthonyanderson) October 12, 2016
Yes I was given misinformation about our friend. That's why the tweet was removed. We are all still praying for Tommy. He needs us even more

— Anthony Anderson (@anthonyanderson) October 12, 2016
Ford had undergone knee surgery last month and was recently seen on Instagram undergoing intense physical therapy. "Working really hard in physical therapy! My progress is amazing!" he shared Friday (Oct. 7) Thank you for all of your prayers and words of encouragement! I'm excited about getting back to work!"
Tommy had a starring role (using his own name, coincidentally) in all 5 seasons of "Martin" as Martin's best-friend who they constantly teased about not having a job. Ford also appeared in the 1989 Eddie Murphy/Richard Pryor movie "Harlem Nights" as well as TV shows like "New York Undercover, "The Jamie Foxx Show" and "The Parkers."