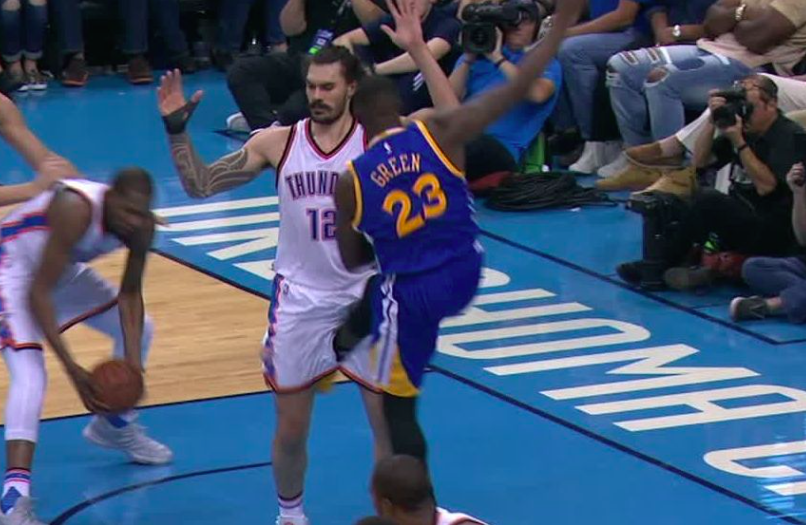 Well, it appears the NFL isn't the only sport concerned about player safety. The NBA recently informed its coaches, players and officials what the 2016-2017 points of emphasis will be in terms of officiating the game. The notable one this year seems to be aimed at a particular player — Draymond Green.
In what is already being dubbed "The Draymond Green Rule," the NBA has informed its officials to be more aware of what they are calling "unnatural acts."
NBA referees will be cracking down this season on the kind of hits to the groin area that resulted in Draymond Green's suspension during the NBA Finals.

The hits to the groin – termed "unnatural acts" by the league – are a point of emphasis after a number of situations involving Green during the postseason. The All-Star forward had a habit of flailing his arms or legs and a few times made contact with opponents in the groin area.
So it seems like Green's go-to move for upholding his "moral obligation" will result in more fouls this season. I'm sure NBA players across the league — and their potential future children — will appreciate that.
Be the first to receive breaking news alerts and more stories like this by subscribing to our mailing list.