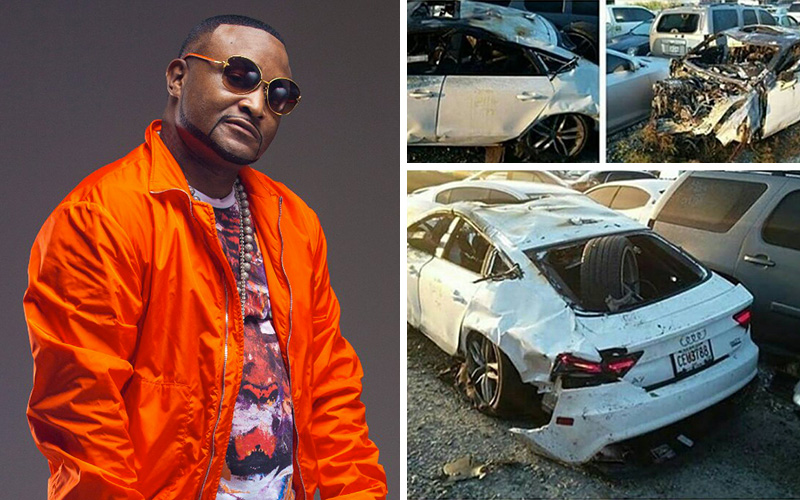 As fans and the Hip Hop world mourn the unexpected death of Shawty Lo, a series of shocking photos showing the aftermath of the Atlanta rapper's fatal car crash have been released.
The 40-year-old rapper, famous for his 2008 hit single "Dey Know," died early Wednesday morning (Sep. 21) in a fiery car crash.
Initial reports stated that another car hit the vehicle Shawty Lo (real name: Carlos Walker) was driving (a white 2016 Audi) however, after a brief investigation, it was determined that no other vehicles were involved in the crash that claimed the Atlanta rapper's life.
Investigators said Walker was driving on highway I-285 in Atlanta when his Audi hit a guardrail on an exit ramp and struck two trees before landing in an embankment and catching on fire. He was thrown from the vehicle and died on the scene. His car was totaled.
Two women in the car were able to free themselves from the wreckage and were rushed to Grady Memorial Hospital with non life-threatening injuries.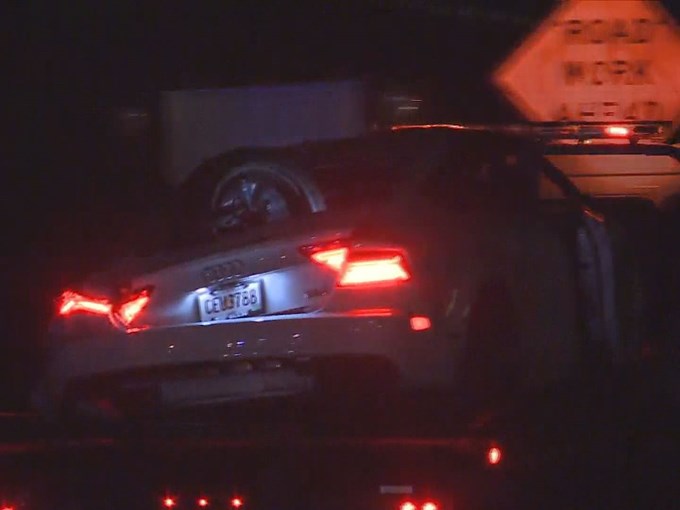 Photos from the scene as Walker's white Audi was hauled off by a tow truck show just how devastating the crash was and how badly the car was damaged. The trunk is nearly flattened, a tire is poking through the back window and the entire front-end of the car is obliterated.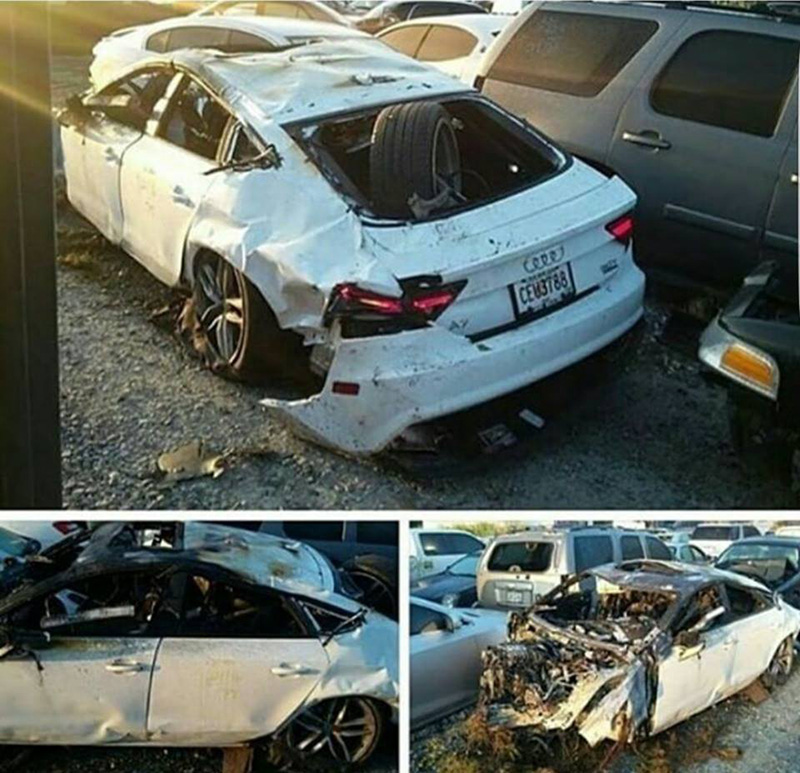 This photo, which is being shared on Facebook, shows the car in daylight in what looks to be a junkyard, and you can really see how severely damaged the car was. It's a miracle anyone made it out alive.
Other than what's being reported, there aren't many details regarding the crash, though since Shawty Lo was thrown through the vehicle's windshield, it can be assumed that he was traveling at a high rate of speed and was not wearing a seatbelt, however, nothing has been confirmed. There's also speculation that the rapper was intoxicated, considering he had just left the strip club, according to his latest videos on Instagram.
https://www.instagram.com/p/BKmyLoKAbYH/
Be the first to receive breaking news alerts and more stories like this by subscribing to our mailing list.