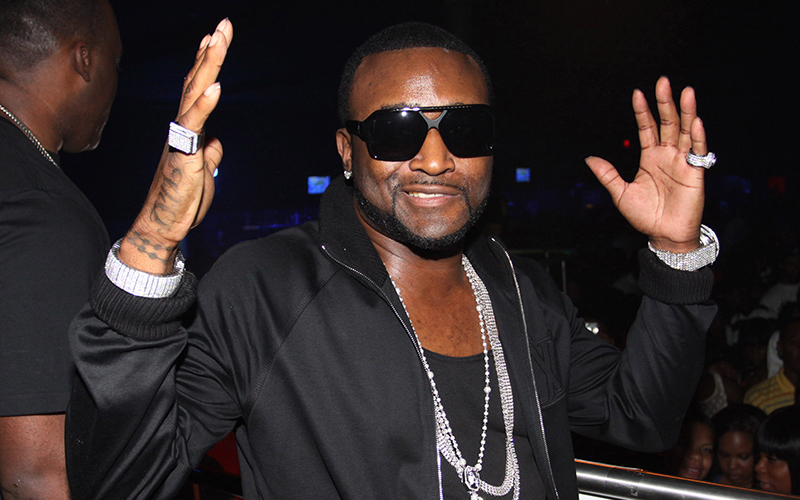 Shawty Lo has died. Management for the well-known Atlanta rapper has confirmed that he was killed in a car accident in South Fulton County early Wednesday morning (Sep. 21).
The rapper's Twitter account announced the sad news just an hour ago:
My brother has passed he is no longer here but his spirit, his kind heart , and his music will live on Long live Shawty Lo King of Bankhead

— SHAWTY LO (@THATSSHAWTYLO) September 21, 2016
According to reports, Shawty Lo (real name: Carlos Walker) was traveling in a 2016 white Audi at around 2:30 a.m. when the vehicle crashed over a guardrail, hit several trees and caught on fire after landing in a deep embankment.
Some initial reports stated that the accident was a "hit-and-run," however, this was a single car crash; no other vehicles were involved.
First responders reported that Walker was ejected from the vehicle and was pronounced dead at the scene. Two women in the car were able to free themselves from the wreckage and were rushed to Grady Memorial Hospital with non life-threatening injuries.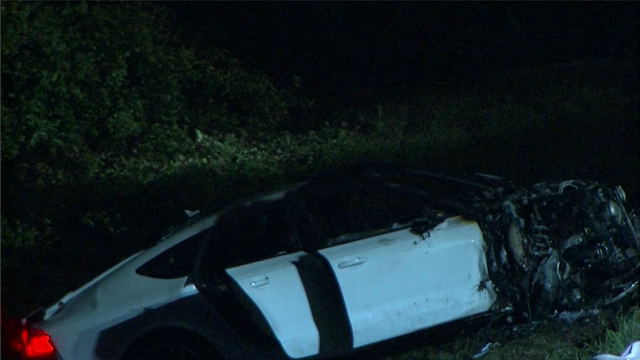 Not too long after the sad news broke, #RIPShawtyLo began trending on Twitter and the tributes from the celebrities, rappers and the Hip Hop community have been pouring in.
Mgr Johnny Cabell has confirmed that @THATSSHAWTYLO has been killed in a hit and run accident this am. Real O.G. R.I.P. #zone1forlife

— Ryan Cameron (@ryancameron) September 21, 2016
#RIPShawtyLo condolences and prayers to his family and children friends and fans

— FREE (@missfree) September 21, 2016
Damn #ripshawtylo. We used to post up at the barbershop with Marlo, Fat Steve, Ken, Searcy and Bambino . Real west side street legend #TTLO

— Rico Love (@IamRicoLove) September 21, 2016
Damn! We jus talked last week. I'll never forget the love you showed me! The love you showed #Hoodrich ! #RIPSHAWTYLO Prayers Up ??? pic.twitter.com/BPxCwnnhU8

— DJ SCREAM (@DJSCREAM) September 21, 2016
RIP Shawty Lo. ??. Prayers to his family and friends. ATown Legend.

— DJ DRAMA (@DJDRAMA) September 21, 2016
According to Lo's Instagram page, he was at the Blue Flame Lounge (a strip club) late Tuesday night and had also recently attended his father's funeral.
https://www.instagram.com/p/BKm1uhCAgMz/
https://www.instagram.com/p/BKk50dqAh8W/
https://www.instagram.com/p/BKi6eSZAvhT/?taken-by=shawtylo_kob
https://www.instagram.com/p/BKivSBlgq-E/?taken-by=shawtylo_kob
https://www.instagram.com/p/BKhoX57gMh5/?taken-by=shawtylo_kob
https://www.instagram.com/p/BKhsrwHArJy/?taken-by=shawtylo_kob
Shawty Lo was a founding member of ATL hip hop group D4L and he founded D4L records in 2003. Lo's most famous single was "Dey Know," which was released in 2008.
His debut album, Units in the City, was also released in 2008 and peaked at No. 13 on the Billboard 200 albums chart.
The rapper leaves to mourn 11 children and their 10 mothers.
Be the first to receive breaking news alerts and more stories like this by subscribing to our mailing list.