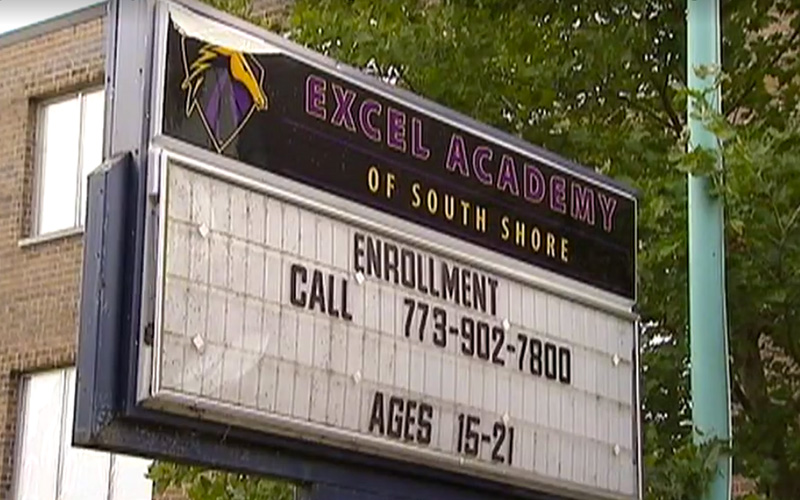 An 18-year-old boy was shot and killed in a drive-by after his school sent him home because he missing a part of his uniform. The teen was walking home with a friend and his friend's mother Wednesday morning (Sep. 14) when the shooting occurred.
Liz Doss, the mother of the teen's friend, told Fox 32 that she went to pick up her son and his friend from Excel Academy of South Shore in Chicago because they were sent home for not wearing a bow tie, which is part of the school uniform.
Doss said that she and the boys were only two blocks away from the school when a black car pulled up and fired gunshots. "They both turned and run, my son tried to come back for me and I said just keep running," Doss said.
Doss' son was not injured in the shooting, but his friend was struck in the abdomen and hand. She said that she tried to save the boy's life by putting pressure on his stomach, but his injuries were far too severe. The teen was taken to NorthWestern Hospital, where he died.
"I stayed out there with him and I took my shirt off, put pressure to his stomach, I feel like I failed because he still died," Doss said.
Police have yet to release the teen's name, and they are trying determine whether or not he was the intended target. So far, no one is in custody for the shooting.
Be the first to receive breaking news alerts and more stories like this by subscribing to our mailing list.