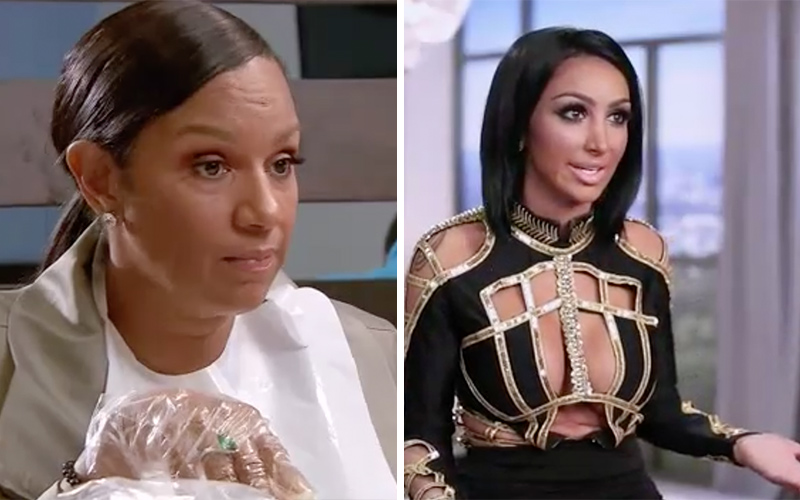 I'm going to do the unthinkable for a minute here and actually defend Basketball Wives L.A.'s most unhinged castmate, Jackie Christie, but hear me out.
Yes, Jackie Christie acted an absolute, brand-new fool at Angel Brinks' fashion line anniversary party.
Yes, Jackie Christie was turnt up and drunk beyond belief on that Bossard cognac of hers.
No, Angel Love did not deserve to bear the brunt of Jackie's rage.
But yes, Angel Brinks and her team did wrong by Jackie Christie.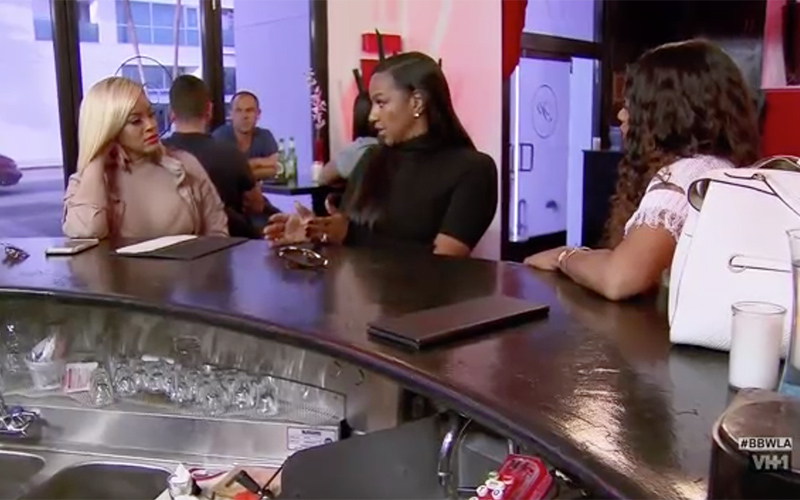 In episode 9 of BBWLA season 5, after Jackie has a chance to sober up, she clearly and thoughtfully articulates her grievances with Angel Brinks, Malaysia and Tami as they sipped on some dranks.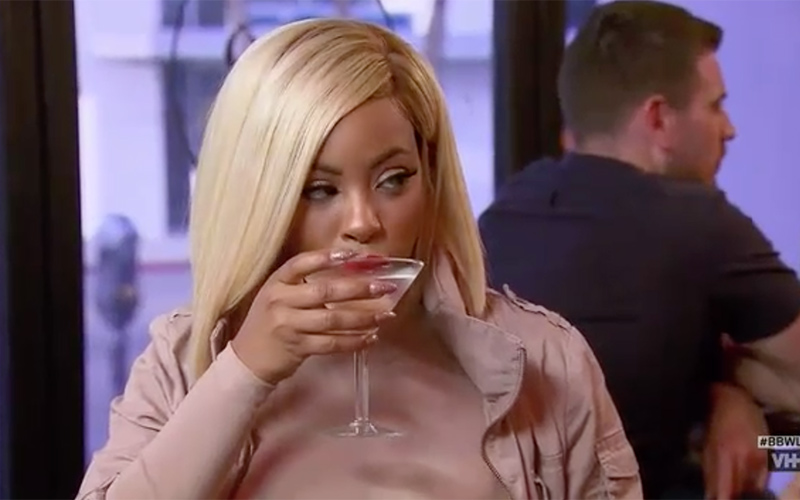 1. Angel Brinks never did a dress fitting with Jackie Christie.
The loudest complaint Jackie had that night at Angel's party that her dress was too damn tight. Given that she asked for a mermaid-style dress, despite the fact that she previously complained that she was too fat to wear Angel's designs, made it seem like Jackie was delusional and talking out of both sides of her mouth.
But according to Jackie, after she agreed to wear one of Angel's dresses to her event, Angel promised they'd do a dress fitting. But after postponing and rescheduling on her twice, Jackie ended up not getting a fitting done and was presented with the dress as is the day of the event. If that was indeed the first time she was trying on the dress, then it's not unreasonable that it being a poor fit caught her off guard.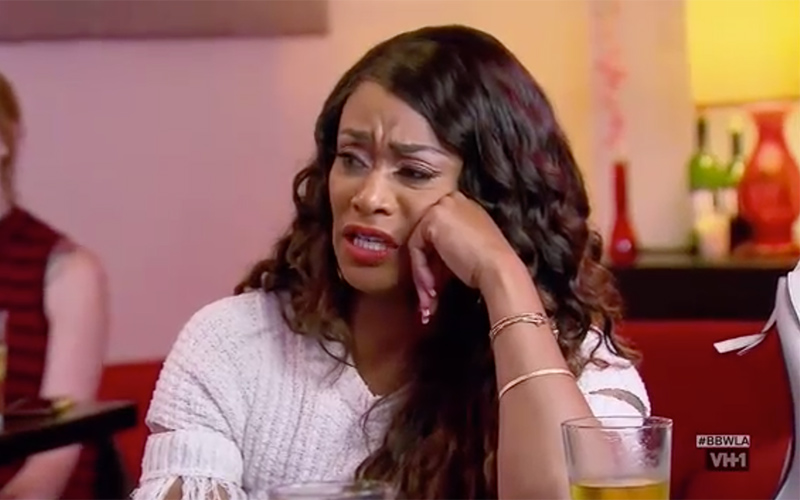 2. Angel Brinks did do a crappy job honoring Jackie's Bossard sponsorship.
One of the main things that put Jackie in a foul mood at Angel's event was the lack of display and decoration for her Bossard cognac at Angel Brinks' event. When Jackie arrived, the cognac was sitting in a brown box on the floor near the tables. And when she went to the bar, there was no Bossard being served and there was no signage indicating that Jackie's product was a highlighted product at the show.
ANY sponsor for ANY event would've been similarly displeased and disappointed if their product was so poorly handled. It likely wasn't intentional on Angel's part and was likely the result of someone on her team dropping the ball. But regardless of whether Angel was or wasn't personally to blame for the disrespectful treatment of Jackie's business and product, Jackie had every right to be mad about it.
"She was a sponsor at Brinks' event and her cognac should've been treated as such," said Tami. "I don't always agree with everything Jackie says and nor do I always believe it. But this is the one time she may have a point."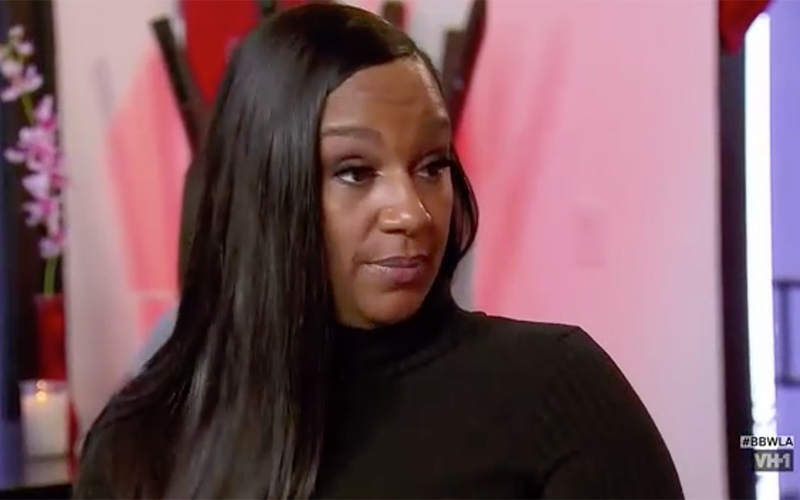 3. Angel Brinks is using Jackie…in a way.
Here's where Jackie is sorta, kinda right but also kinda wrong. Jackie claims that Angel Brinks is "using her." When Tami and Malaysia try to specify how she's using Jackie, she just responds that Angel's using her for "whatever she can get."
Well, given her complete lack of connection to the other women on the show, Angel IS using Jackie as her sole connection to the rest of the cast so she can continue to use BBWLA and VH1 as a promotion platform for her nonsense fashion line. Jackie is not her friend and she couldn't care less about her old, crazy ass, which is why she shoved her poisonous cognac in a box under the couch and paid her complete dust when it came time to get her dress fitted.
But Angel is hardly the only one using the show or people on the show as a platform for self-promotion, 'cause Jackie herself is doing the same. But strangely, I think she truly does consider these women to be her "friends," which is why she constantly flips out when they clash.
So, there you have it. Jackie Christie has proved herself to be the MVP on BBWLA because her unpredictable and insane antics are absolutely must-see TV, but in this instance with Angel Brinks, her crazy might just be justified…a little bit.
Be the first to receive breaking news alerts and more stories like this by subscribing to our mailing list.