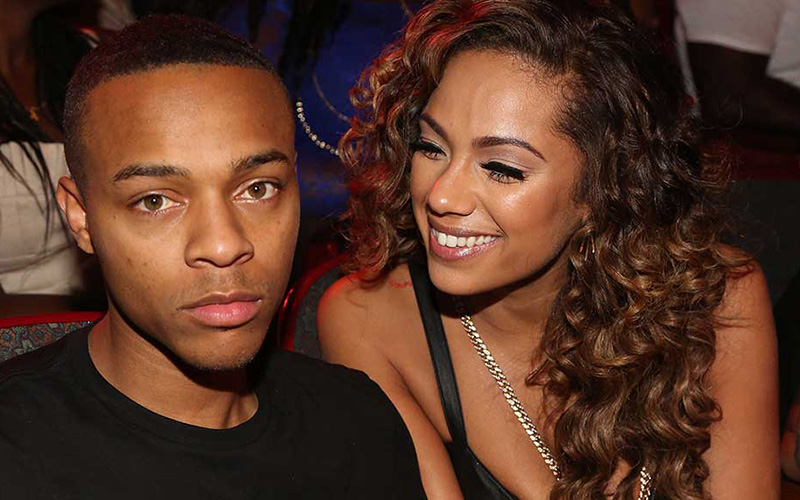 Although they never had their own reality show, I'm starting to wonder if their ratchet antics on social media aren't some elaborate audition for a slot on VH1's black and messy reality TV lineup.
In the latest round of Erica Mena vs. Bow Wow, we find that Erica Mena is incapable of packing up her petty. In an interview with our friend BlogXilla, Mena takes the opportunity to literally take a jab at Bow Wow's manhood.
BlogXilla asks Mena for her thoughts on Bow Wow's comments in which he claimed he wasn't black, but mixed.
"To his defense, black guys are packing. So I get why he's saying he's not black," said Mena the Mean.
https://www.instagram.com/p/BKF4PuqgEyT/
Now, see… this is the kind of attack that weak women make because they know that whether it's true or not, the act of verbalizing such a claim will cast a shadow on a man's reputation.
@BlogXilla but i mean it's expected. She cant get on tv so she calls the only person who can give her 2 mins you and vlad. Dont get ***** up

— Bow Wow (@smoss) September 8, 2016
Regardless of whether Bow Wow is packing a butterfinger or a fun-sized Snickers down there, Erica Mena was happily enjoying whatever Shad Moss was serving because she let him put a ring on it. So if the D was good enough for an engagement, it couldn't have been THAT little.
Bow Wow, who is crazy as all get out these days, was not about to let Erica Mena get away with calling him a short-dicked man, so here he goes on Instagram, jumping into The Shade Room, claiming that his dick game was great and that it was so good in fact, that Erica Mena got his name tattooed on her "cooch."
Mena then stepped into The Shade Room herself to deny Shad's claim about the vaginal tattoo.
Is anybody else tired yet? Cause I'm worn out on the bullshit.
I wish these two make a pact to say only nice things about each other and keep their mess to a minimum. Or if they insist on trashing each other regularly, they should join a Love & Hip Hop franchise of their choice and formally turn it into entertainment.
Be the first to receive breaking news alerts and more stories like this by subscribing to our mailing list.