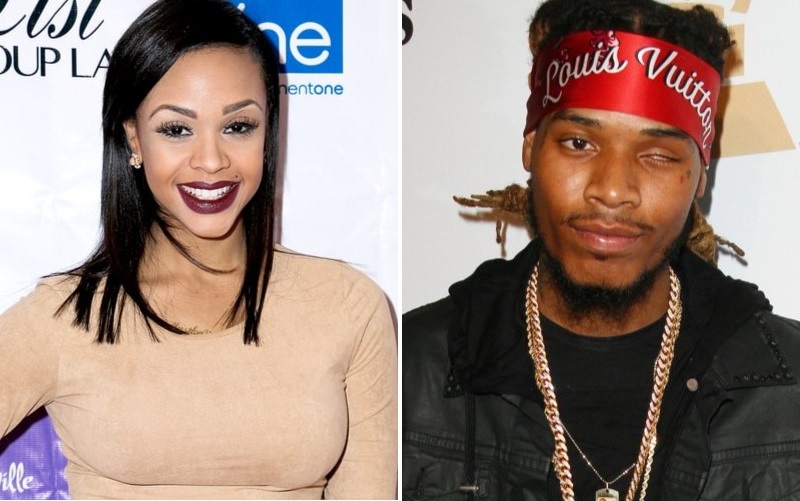 Masika Kalysha and Fetty Wap might have looked a like happy little family on the most recent episode of Love & Hip Hop Hollywood. However, even before the episode aired, Masika was back to being a petty Betty and firing shots at Fetty on social media.
Y'all tune in to #LHHH tonight to see my BD lying to my face again. Him so good at it ? Pretending that he wants to be a good daddy. ?

— Masika Kalysha (@masikakalysha) September 5, 2016
On camera, it looked like Masika and the rapper attempted to put aside their issues in order to be the best parents to their then-unborn daughter. The episode documented the birth of baby Khari. Fetty even flew in at the last minute to welcome his daughter (who he previously denied) into the world.
All lies, according to Masika and she continued her Twitter pettiness.
In tonight's episode we were in a great place… We had just come from my doctors appt and were working on our relationship for our daughter

— Masika Kalysha (@masikakalysha) September 6, 2016
Dealing with this situation has been the most difficult thing I've ever had to deal with b/c it's not about my feelings it's about our baby.

— Masika Kalysha (@masikakalysha) September 6, 2016
Talking about this on tv isn't easy. But with all the lies in the blogs I didn't have a choice. There's so much that I haven't said and will

— Masika Kalysha (@masikakalysha) September 6, 2016
never say to protect my child. But understand that you only see and hear a small portion of what really happened between us. Regardless of

— Masika Kalysha (@masikakalysha) September 6, 2016
who's right or wrong the only 1 who's feelings matter in this situation is my daughters. I will always put her 1st & do what's best for her

— Masika Kalysha (@masikakalysha) September 6, 2016
She saved some of her social media rant for Instagram, though on that platform she posted a positive message, recounting happy times in the couple's relationship and hoping to work towards being good co-parents.
She wrote:
"Before all the drama before all the headlines and tweets and interviews… We were just 2 people enjoying life that ended up creating a life. Yes a VERY SMALL portion of our relationship is public but that's not even 10% of the truth. Tonight's episode was really emotional for me to watch. Reliving the day our daughter was born and all the emotions from this past year… Learning to forgive and move forward in a situation that changes daily is close to impossible. But I'm trying. We have a long way to go. But I'm going to continue being the best darn mommy ever and giving my little angel the entire world no matter what."
https://www.instagram.com/p/BJ_t0FkDjlo/
https://www.instagram.com/p/BKAL6W3jNlI/
This isn't the first time Masika has spilled all the couple's drama on social media. The two went back and forth in an epic war of words and criticizing the others' parenting skills via Twitter in July.
However, Masika maintains she didn't rejoin the show just to be petty and throw shade at Fetty. "I never got fired, which is what people seem to think," she told Marc Lamont Hill on VH1 Live.
I came back to Season Three for other reasons. I was in the headlines way too many times, so I wanted to address those things, as well as where I was in my life on the platform that people met me on. It has absolutely nothing to do with [Fetty Wap].
Though she claims Fetty wasn't the reason she rejoined the show, she's definitely using him and the show to stay relevant. She ended her social media rant by dropping a new song inspired by the birth of Khari.
— Masika Kalysha (@masikakalysha) September 6, 2016
Be the first to receive breaking news alerts and more stories like this by subscribing to our mailing list.