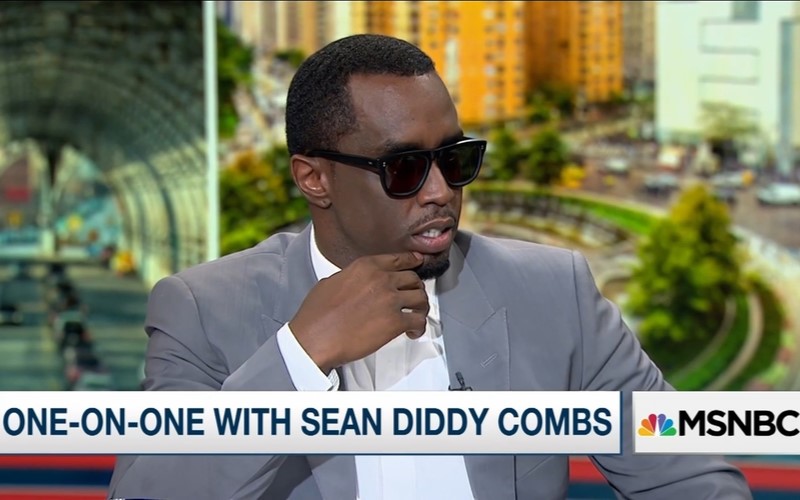 Sean "Diddy" Combs is not quite feeling President Barack Obama or the two candidates currently running for the president. In fact, the hip hop mogul feels "shortchanged."
Diddy appeared MSNBC's PoliticsNation with Al Sharpton to discuss his new Harlem Charter School. The conversation moved to politics and Diddy did not hold back his opinions, particularly how he feels Obama let down the black community.
"My number one thing, though, to be honest, is black people. I feel like we put President Obama in the White House. When I look back, I just wanted more done for my people because that's the name of the game. This is politics. You put somebody in office you get in return the things that you care about for your communities. I think we got a little bit shortchanged."
"That's not knocking the President. There's a lot going on — a lot of balls for him to juggle — he's done an excellent job, you know, but I think it's time to turn up the heat because the black vote is going to decide who is the next president of the United States."
In recent years, Diddy has been extremely invested in the political process and encouraging young adults to vote with his popular "Rock the Vote" initiative. Though criticisms of the president are valid, I think it has to pointed out that Obama has faced heavy opposition in his proposed policies. The president (even the first black one) has to govern for the entire county, not just a specific community of people.
Diddy also makes it clear that he will not be voting for Donald Trump in November, but he's also not too keen on Hillary Clinton either.
"Ms. Clinton … Hillary Clinton, you know, I hope she starts to directly talk to the black community. … It really makes me feel, you know, almost … hurt that our issues are not addressed and we're such a big part of the voting [bloc]."
Feeling "shortchanged" over Obama's presidency may be a harsh sentiment, but this may be nothing compared to four years of Trump or Hillary Clinton. Both candidates have been accused of dismissing concerns of those within the black community and only pandering for votes, not actual action/policy.
Be the first to receive breaking news alerts and more stories like this by subscribing to our mailing list.