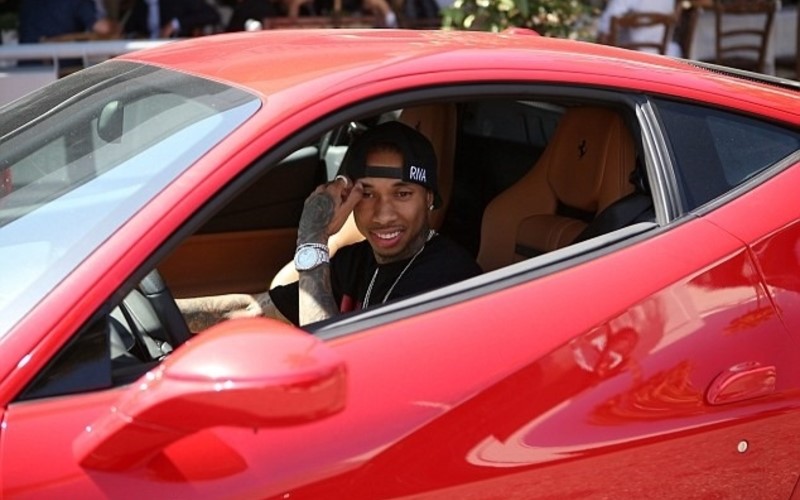 At this point, Tyga needs to stop frontin' and look into opening a savings account. The rapper's red Ferrari was reportedly repossessed Tuesday (Aug. 30).
And if that's not embarrassing enough, the story gets worse. The repo man took the car while Tyga and Kylie Jenner were shopping for a new Bentley at a Calabasas dealership. The two had to catch a ride from a friend.
https://www.instagram.com/p/BIOYYRxAP9O/?taken-by=kinggoldchains
Apparently, Tyga has missed a few lease payments and the lessor was wise not to take any chances, given the rapper's recent financial issues. The repo man reportedly used a spare key to drive off with the sports car, ultimately, leaving Tyga and Jenner stranded.
Tyga has had to face several financial and legal woes recently. He was just ordered to pay $180,000 in back rent and damages for a rental property he reportedly destroyed while using the space for his clothing line.
He also settled a $480,000 lawsuit after a landlord accused of failing to pay rent. He also allegedly owes $200,000 for jewelry he bought in 2013, but actually never paid for.
And he really thought he was about to buy a Bentley?!
Be the first to receive breaking news alerts and more stories like this by subscribing to our mailing list.