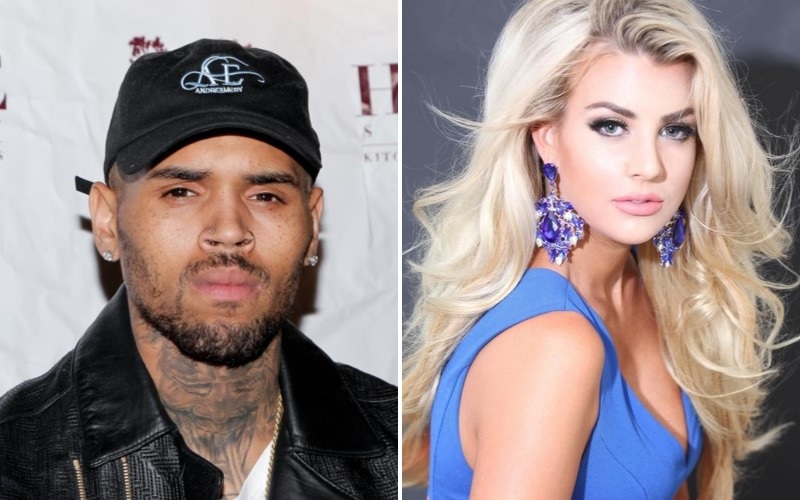 UPDATE: Chris Brown Has Been Arrested!
---
Things are definitely getting serious regarding Chris Brown's latest run-in with the police. TMZ is now reporting Brown will most likely be arrested and his attorney, Mark Geragos, has arrived on the scene.
LAPD and SWAT surrounded Brown's house early Tuesday morning after a woman claimed he threatened her with a gun. Brown would not exit his home or allow police to enter.
While a search warrant was reportedly being issued, Brown threw a duffle bag out the window and reportedly yelled, "Come and get me!" The bag contained a gun, other weapons, and drugs.
Baylee Curan, a beauty pageant queen, made the allegations and has exclusively spoken to TMZ, which also originally broke the story.
Curran claims Brown became angry after she admired a piece of jewelry and refused to sign a nondisclosure agreement. He then allegedly demanded her to leave while pointing a gun at her.
Ray J was also present at the time of the incident. He attempted to leave after cops were called, but was handcuffed and questioned once police arrived. Though his car was seized, he was eventually let go. TMZ reported he used an Uber to get home.
He addressed the issue on Instagram.
https://www.instagram.com/p/BJvkIP0Aujg/?taken-by=rayj
This story keeps getting crazier and crazier. And it's just Tuesday!
Be the first to receive breaking news alerts and more stories like this by subscribing to our mailing list.