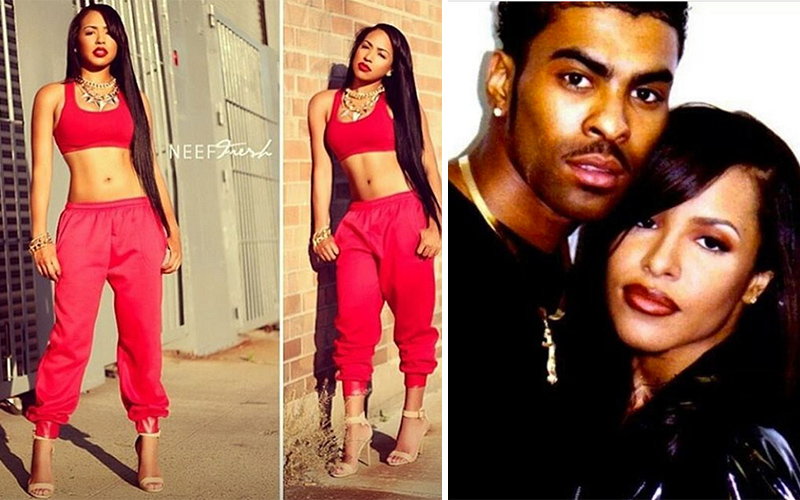 Believe it or not, it's been 15 years since the beloved R&B singer Aaliyah tragically died in a plane crash on her way back home from the Bahamas. Though Aaliyah died young, her music and legacy have remained strong as celebrities like Drake, Missy and Timbaland continue to honor and remember her spirit.
Ginuwine was one of the fortunate souls who had a close working relationship with Aaliyah. They were both part of Missy and Timbaland's crew and they both served as vessels for the pioneering superproducer duo. So given that 8/25/16 marked the 15th anniversary of Aaliyah's passing, it was expected that Ginuwine would chime in with a fond photo and memory of Aaliyah.
Unfortunately, Ginuwine hit up the Google and ended up downloading and posting an image of B. Simone, an aspiring recording artist and YouTuber, instead of an actual photo of the late Aaliyah. Ginuwine corrected himself, but The Shader Room already screenshotted and caught the mixup.
https://www.instagram.com/p/BJjNj4TAlJa/?taken-by=theshaderoom
For her part, B. Simone didn't chastise Ginuwine for the mix-up, but she did take the opportunity to share the photos on her IG in Aaliyah's memory, since the photo shoot and look were indeed inspired by the late singer.
As for Ginuwine, hopefully he goes to his own photo collection the next time he wants to pay homage to Aaliyah and not Google. Also, invest in some bifocal glasses or something. That vision ain't right, bruh.
Be the first to receive breaking news alerts and more stories like this by subscribing to our mailing list.