A Broadway performer is currently sitting in jail after murdering his boyfriend and then posting about his heinous crime on Facebook.
Marcus Bellamy was arrested in the Bronx early Friday morning after beating, strangling, and ultimately killing his boyfriend, Bernardo Almonte. The 32-year-old is now facing manslaughter and murder charges.
Police found Almonte, 27, face down and bleeding from a blow to his head. Prior to confessing the murder to his neighbor (who called the police), Bellamy posted several chilling messages on Facebook.
"I am god. I give life and can take it away," he writes in one post. "Forgive me father," he writes in another. These posts can only be interpreted as being related to the murder.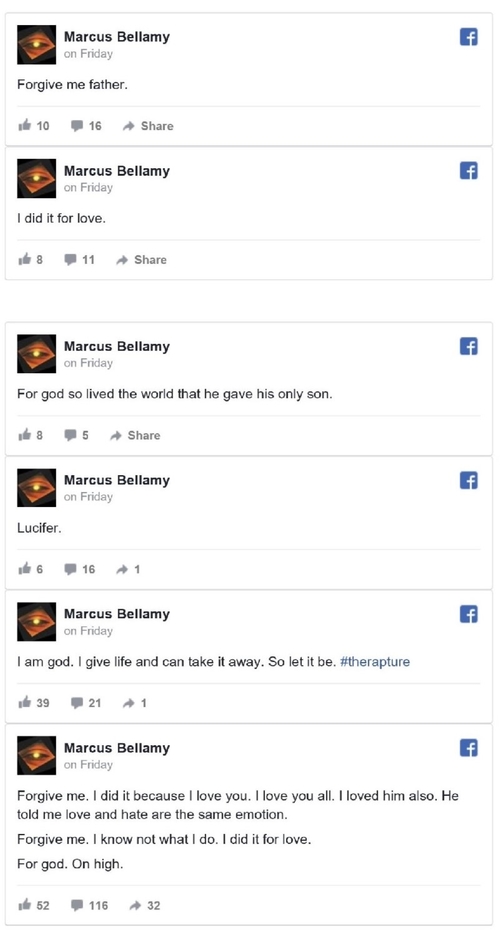 Another eyewitness noted Bellamy's strange behavior while waiting for the police. "The way he was standing outside, he looked like he was praying," the neighbor noted. Apparently, Bellamy was standing outside on the sidewalk with his hands in the air.
Bellamy has yet to reveal what lead to the attack.
According to his IMDB profile, the alleged murderer was a back-up dancer in Broadway's Spider-Man: Turn Off the Dark and Tarzan. He was also featured in the TV show Smash and films, Across the Universe and Midsummer Night's Dream.
Be the first to receive breaking news alerts and more stories like this by subscribing to our mailing list.