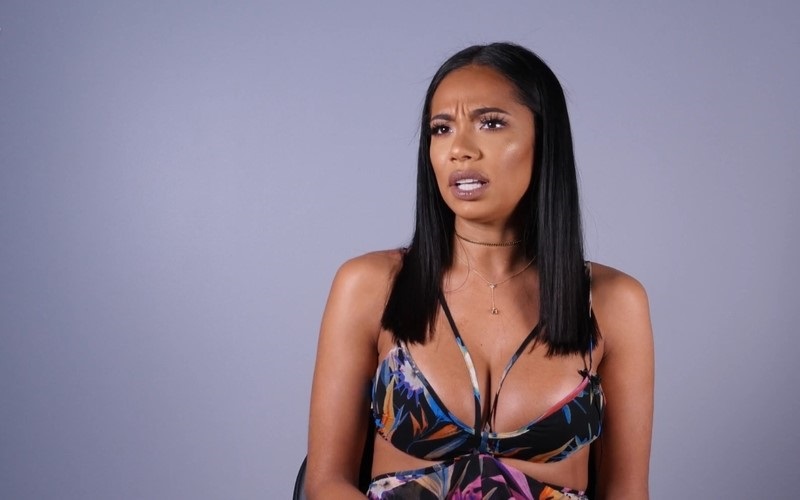 Whatever you do, don't call Erica Mena a "hoe."
The reality star has spent most of her adult life on camera, whether it's in music videos or starring on Love & Hip Hop New York. She's also been pretty open about her romantic relationships, but somewhere down the line, her rumored body count earned her a "hoe" label.
According to Mena, Black Twitter spread the rumor that she has slept with 300 men. "I, still to this day find it so comical because s**t that's a lot of – 'Are you still working down there?'" she joked during an interview with VladTV.
Being a little more serious about the matter, she flat out denied the number. Though she doesn't want to slut shame any woman, she also doesn't like the term "hoe" and doesn't want to be referred as one. "A hoe is someone who doesn't value themselves," she said. "That's something I wouldn't embrace. If anything I would ignore it because it's a belittling thing."
Mena doesn't even want to fully embrace Amber Rose's empowering Slut Walk movement.
"There are men that are whore bags themselves and you don't see them accepting that word so I don't feel like we should either. I get the point that's trying to be proven, but you kind of contradicting yourself."
She also shuts down any comparisons between "hoe" and "player," which some have deemed the male version of a ho. "Player is a lot more decent than a hoe." DJ Vlad and Mena tried to come up with a classier term for "hoe," but ultimately failed.
"That just goes to show you why our society is so f**ked up," Mena said.
So, wait! Is Erica Mena becoming the face of the modern-day feminist? I'm not sure if that's the case, but she definitely has a point.
For some strange reason, our society loves to celebrate men for their many sexual conquests, while demeaning women for doing the same thing. Even if Mena's body count was 300, I'm glad she refuses to acknowledge or accept any "hoe" labels thrown her way.
Mena also discusses her failed engagement to Bow Wow during the interview. She says he craves social media attention and that "it's kind of hard being with someone that's more damaged than you are."
You can check out the full 13-minute interview (above) for more juicy details regarding their relationship.
Be the first to receive breaking news alerts and more stories like this by subscribing to our mailing list.