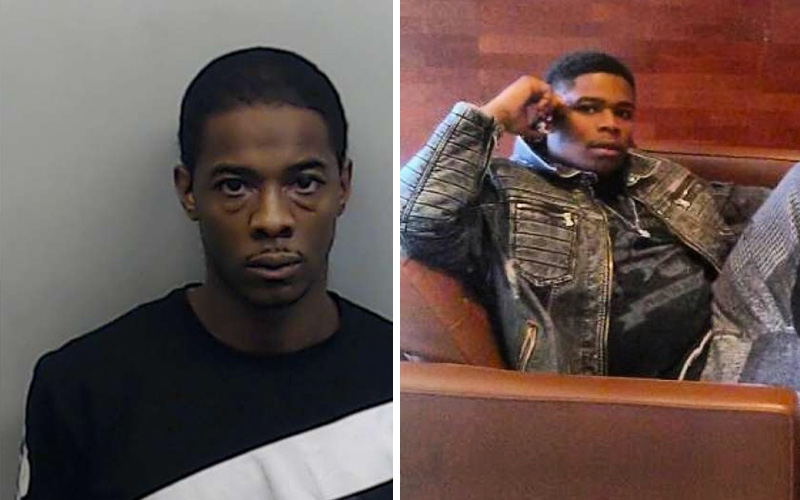 A North Carolina man who traveled all the way to Atlanta to kill a man who robbed him during a drug deal will be spending the rest of his life behind bars.
28-year-old Antonio Williams was convicted of murder and sentenced to life plus five years in prison for the fatal shooting of 25-year-old Martrell Gay in March 2015, Fulton County District Attorney Paul Howard said in a news release
The attack occurred over an incident weeks before in which Gay stole $900 from Williams during an attempted marijuana deal. In an effort to seek revenge, Williams drove over 200 miles from N.C. to Georgia and shot Gay inside of a grocery store.
Police found the 25-year-old shot in the face outside the West End Food Market at 812 Ralph David Abernathy Boulevard on March 7, 2015. Surveillance cameras captured Williams standing outside the store looking through the storefront window before he walked in the store and toward Gay, Howard said.

Inside the store, Howard said cameras watched Williams pull out a handgun. The men were less than three feet away from each other when Williams fired a single shot into Gay's face, Howard said.

Gay stumbled out of the store and collapsed on the sidewalk, police said. He later died at Grady Memorial Hospital. After police released video of the suspect, with distinctive blond-streaked dreadlocks, Williams was quickly identified by multiple people.
WTF?!? All of this over some loud? One man is dead and the other is going to be in jail forever. I mean damn, I know the loud be good, but not this damn good!
Be the first to receive breaking news alerts and more stories like this by subscribing to our mailing list.