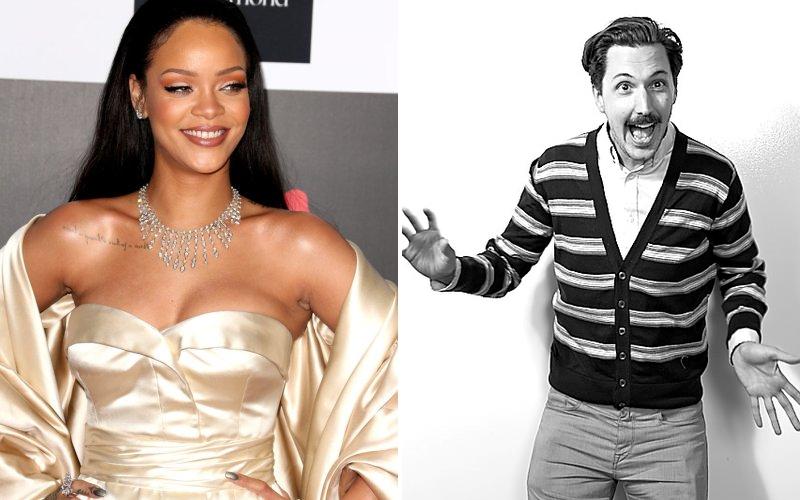 Oh, you done messed up now! A writer for W magazine has been called out for ignorantly describing Rihanna a "post-verbal" pop star.
The round-table feature was meant to praise Rihanna's success. However, Brian Moylan, formerly of Gawker, took a wrong turn when he began discussing Rihanna's smash hit, "Work" featuring Drake. The Barbadian singer heavily uses Jamaican patois in the song, and because Moylan doesn't speak the English-based Creole language, he compares it to the gibberish adults speak in Charlie Brown.
Here's what he wrote:
On her single "Work," Rihanna sounds like Charlie Brown's teacher or a duck trapped in your neighbor's apartment. She doesn't make sense as much as she makes noise, commuting a story not through words, but phonetic shapings that sound something like words left out in the rain, their definition bleeding out into each other until there is nothing but a string of guttural utterances set to a pulsating beat … Rihanna doesn't need you to understand her, she just needs you to feel her, and her very distinct lyric phrasing lends itself more to raw emotion than it does to the vagaries of the English language.
Needless to say, this sparked think pieces and a warranted Twitter dragging.
https://twitter.com/aminatou/status/760942958929670144
https://twitter.com/MicahSingleton/status/760947746849320961
https://twitter.com/davidegreenwald/status/760932840338968576
So not only was Rihanna ignorantly depicted as "post-verbal," y'all felt compelled to unnecessarily invoke Beyoncé? https://t.co/FlzlIjmDvM

— Michael Arceneaux (@youngsinick) August 3, 2016
Is Rihanna a post-verbal pop star OR do you just not know what she's saying? Lmao. pic.twitter.com/WMV557WlKS

— tahirah hairston (@tahairyy) August 3, 2016
List of post verbal stars according to white people
Young thug
Rihanna
Lil Wayne
Mystikal
Anybody who does music they can't understand

— Dick Math ????? (@dances) August 3, 2016
https://twitter.com/jumpedforjoi/status/761255652358496256
https://twitter.com/Mo_Garyne/status/761248361714360321
https://twitter.com/melody_morenoo/status/761240754970882049
https://twitter.com/thekaylalee/status/761241574210699265
Many had this same conversation when "Work" was released back in January. It was a chance for those who didn't know much about patois (like me) to learn more about the language. However, I don't think anyone went as far as to label Rihanna "post-verbal" or suggest that actual words simply no longer mattered.
Moylan clearly had no idea what he was doing when he added his 2 cents to the W magazine piece. But I'm sure he received one hell of a teaching lesson on Twitter.
Be the first to receive breaking news alerts and more stories like this by subscribing to our mailing list.