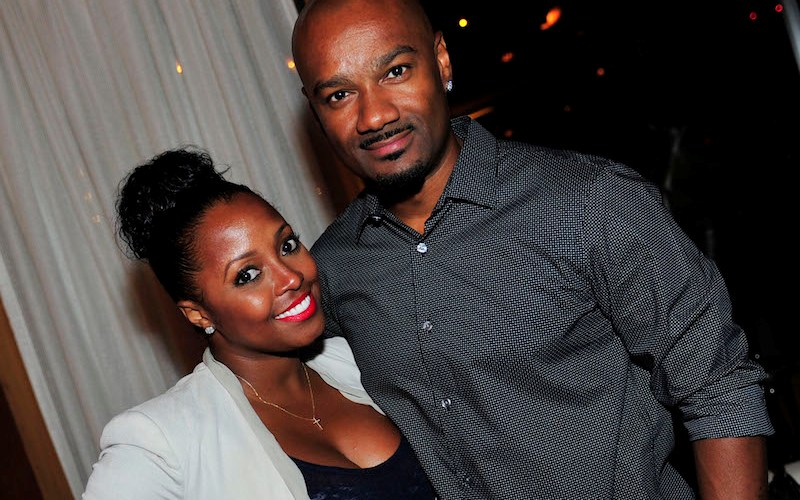 The drama surrounding Keshia Knight Pulliam and Ed Hartwell's messy divorce continues. With Hartwell questioning the paternity of Pulliam's unborn child, one person is certain he is not the father.
Radio personality Big Tigger addressed the rumors that he may be the father of Pulliam's child. Clarifying the allegations to his V-103 audience, Tigger denies having any contact with Pulliam and he also called out Hartwell for even questioning his estranged wife's pregnancy.
"There is zero – zero percent chance that the child that is being alleged might be mine, is mine. Could not have impregnated a female that I have not spoken to nor seen nor been in the physical presence of… since our breakup."
Though he didn't use any names while discussing the hot topic, we all know who he is talking about. Here are his words presumably aimed toward Hartwell.
I find it incredibly unfortunate that any man would desert his woman, his pregnant wife.  Furthermore to do so behind her back, while publicly questioning her character by asking for a paternity test to me is corny. That's my opinion."
Big Tigger and Pulliam were in a relationship for two years and Pulliam entered a relationship with Hartwell soon after their split. Hartwell has demanded a paternity test because he says Pulliam was desperate to have a child, despite the two agreeing to wait.
More fallout is sure to come from Pulliam and Hartwell's divorce drama. However, it's good to hear Tigger defend his ex even though they haven't spoken in months.
Be the first to receive breaking news alerts and more stories like this by subscribing to our mailing list.