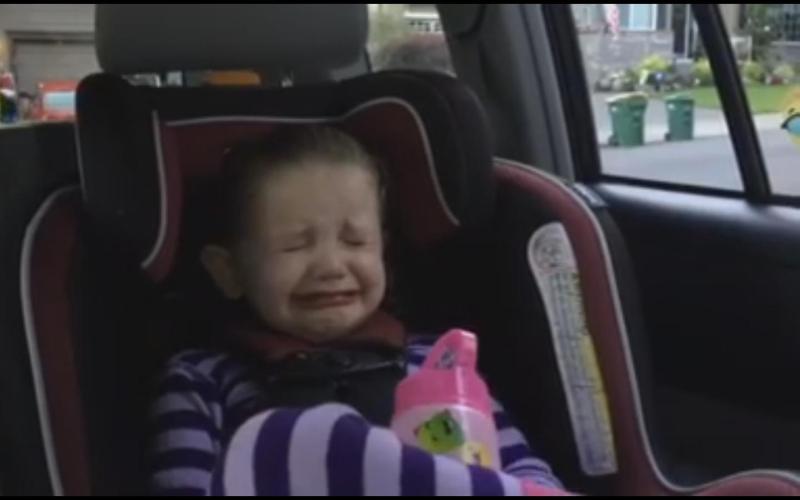 This heartbroken 4-year-old embodies everything we're feeling as we slowly approach January 20, 2017. Just the mere thought of President Barack Obama leaving office made this adorable kid cry.
"Because I miss Barack Obama," she answered after her mother asked why she was sad and whimpering.
The child's mother, Andrea Tomlin, captured the moment on camera and posted the video on Facebook.  "[She] is pretty devastated that Barack Obama is leaving the White House… who isn't?!" Tomlin wrote.
Tomlin explained the 4-year-old found out Obama had to leave White House while overhearing the Democratic National Convention speeches. Tomlin tries to comfort her daughter by suggesting Hillary Clinton would also make a great president. "I think so so," she responds, another sentiment that I'm sure most of us share.
Even at the tender age of 4, this young child knows what's up when it comes to this election. From the very beginning, this election has been a mess and now either Donald Trump or Hillary Clinton will take Obama's seat in the Oval Office! We're all gonna be crying like this little girl when finally have to face the dreadful day our first black President leaves.
Be the first to receive breaking news alerts and more stories like this by subscribing to our mailing list.